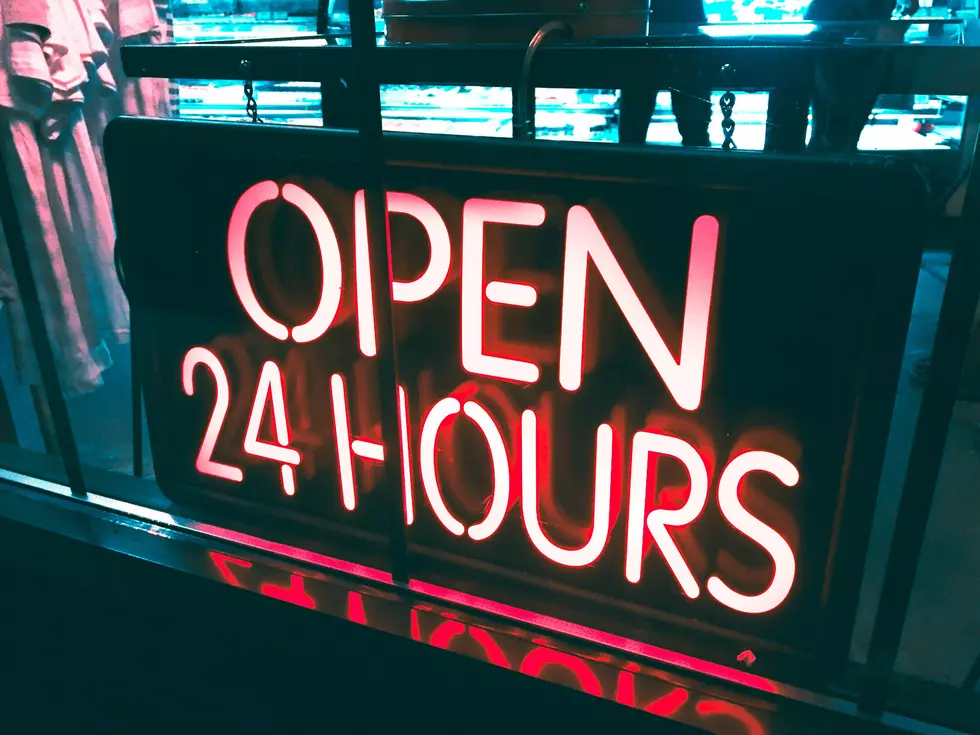 A cultural shift seems to be happening to NJ nightlife: Have you noticed? (Opinion)
Alina Grubnyak via Unsplash
New Jersey has always been known for its nightlife. Sure, we're not quite like the city that never sleeps, but we're definitely a close second.
In fact, New Jersey has always been that and a little mix of Las Vegas. Not so much for the gambling or anything like that (with the exception of Atlantic City, of course), but for the famous phrase that's attached to Vegas.
That same phrase has also been used for what happens in The Great Garden State. What happens in Jersey, stays in Jersey.
Combine that with flare from the city that never sleeps, and you have what New Jersey nightlife is all about. At least, that's what it used to be.
Prior to the pandemic, bars and diners alike would be open well into the night. It wasn't uncommon for many bars and venues to close around 2 a.m., only for the crowds to head to the 24-hour and late-night eateries right afterward.
That all changed when we hit March 2020. At that point, everyone was forced to adapt to virtual nights out and toast a drink via a web or phone camera.
Now that we crossed into 2023, most of what we did to get through the pandemic is largely behind us. Sure, a lot of us are more hyper-aware of our health, but for the most part, our lives have returned to normal.
At least, that's what it seems on the surface. There have been some cultural shifts post-pandemic, which is somewhat evident in New Jersey's nightlife.
The first sign of this had to do with how late bars and eateries remain open. What used to be 24-hour or at least a couple of hours after midnight has been replaced with early evening shutdowns.
Yes, this could be due in part to the labor shortage much of the country, including New Jersey, has been dealing with. Or, maybe the shorter hours ties into the ever-rising minimum wage in the state.
Both are plausible explanations, but they might not paint the whole picture. More of this change seems to point toward a cultural shift within the state.
And as it turns out, a handful of bands and artists that perform at bars have also noticed this. It's not that people aren't going out, but rather when they're going out.
According to a handful of artists that perform within the Monmouth and Ocean County regions, it seems that the late nightlife crowds have shifted to more of a late evening crowd.
Crowds that used to go as late as 2 a.m. now empty out in many places by midnight at the latest. Still a night out, but not what it used to be.
In fact, some of these groups said that they may only be performing until 10 p.m. before packing it up to go home. Much earlier than before the pandemic for sure.
One person described it more like an after-work crowd. Instead of going home after work to unwind before going out, many seem to now go out right after they leave work around 5 p.m.
And that pattern seems to follow into Saturdays as well, leaving some to believe that perhaps New Jersey nightlife isn't what it used to be. This, according to those that perform Friday and Saturday nights.
Aside from that, some bartenders have noticed this as well. One, in particular, validated this saying their bar often shuts down around 10 p.m. now due to a lack of customers. That wasn't always the case before 2020.
The crowds are still there, a lot of them just now go out much earlier. A change most likely brought on by the pandemic and its after-effects.
Of course, this isn't true everywhere in New Jersey, but it does seem to be a trend. A cultural shift for sure when it comes to nightlife throughout The Garden State.
Every Amazing New Jersey Restaurant Featured on Diners, Drive-Ins and Dives
Big companies that survived, and thrived, after bankruptcy
There have been some big name brands that declared bankruptcy and built back, stronger — some with New Jersey ties.
From an automaker to theme park company and mall food court staple, here's at least six successful restructuring stories.
More From New Jersey 101.5 FM