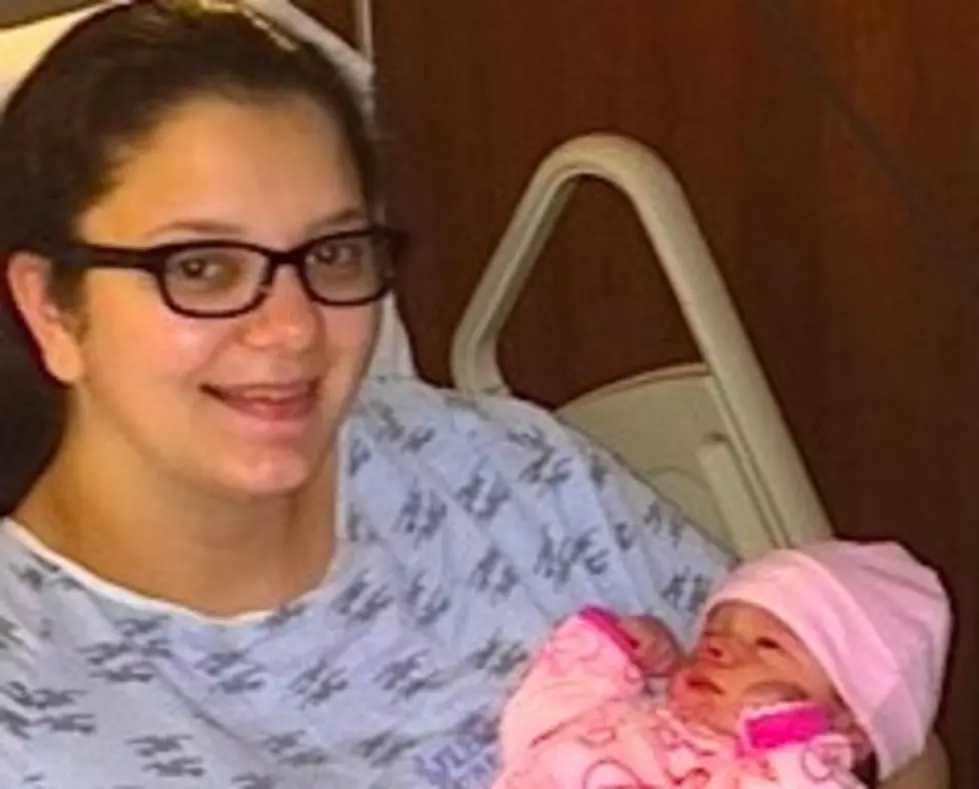 First baby of 2016 was born one minute after midnight
Nicole Gaskill's baby, Madison, was the first baby born in 2016 at 12:01 a.m. (photo: courtesy of Virtua)
When first-time mom Nicole Gaskill gave birth to baby Madison, it wasn't a moment too soon.  Coming into the world at 12:01 a.m. on New Year's day, tiny Madison Patrice Ely-Gaskill was New Jersey's first baby of 2016.
Peggy Leone, Director of Media Relations at Virtua medical center in Mt. Holly, said the medical team assisting the birth did not realize that they were about to deliver the year's first baby -- it just happened that way.
"The mother didn't expect the baby to be born at midnight. And the doctor said she didn't do anything differently than she normally would have," explained Leone. "She didn't try to stop it, she didn't try to rush it.  It was just the normal progression of labor. But then she looked up at the clock and it was like, 'Oh my!'"
Virtua delivers more babies than any other hospital in South Jersey, about 8,000 per year, according to Leone.  Virtua has two locations, one in Mt. Holly and one in Voorhees.
New Jersey's first baby of 2016 measured 19.5 inches and weighed in at 8 pounds.  Mother, baby and dad, James Ely of Westampton, are doing well.
More From New Jersey 101.5 FM