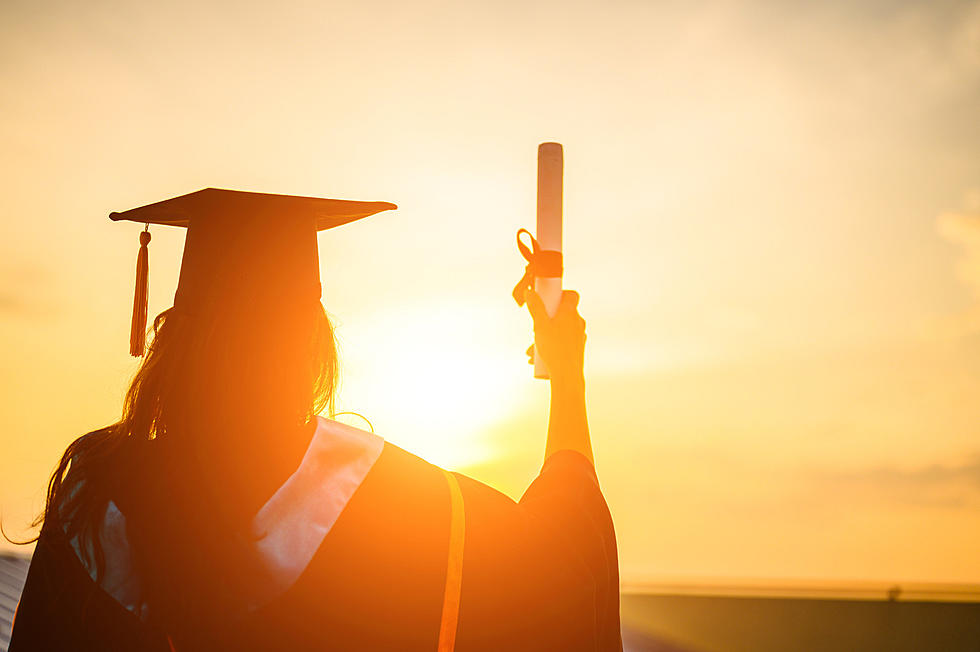 More NJ students getting credit for community college courses
nirat
🎓 NJ community college students getting more credit
🎓 Four-year colleges are accepting more credit transfers
🎓 Students are saving time and money
---
A new report finds efforts to help students move from New Jersey community colleges to four-year public institutions in the state is paying off.
The latest Transfer of Credit Annual Report from the New Jersey Office of the Secretary of Higher Education confirms a statewide agreement reached 16 years ago known as the Lampitt Law is allowing community college students to transfer more of their credits to four-year colleges and universities in the Garden State.
New Jersey Secretary of Higher Education Brian Bridges said this is significant.
"Ultimately, the ability to more seamlessly transfer from a community college to a public four-year minimizes barriers to higher education, so students can earn the degree for the career they want."
The system is working better
Bridges noted over 91% of transfer students who recently earned an associate degree with 60 or more earned credits had all of their credits accepted by the receiving four-year public institution. That's a significant improvement over the 65% of associate degree earners who had all their credits accepted a year before the Lampitt Law was signed.
The law was signed in September 2007.
"Creating a more effective transfer process positively impacts outcomes for students, and it helps to close long-standing equity gaps in our education. It helps to make our higher education system more productive," said Bridges.
Real life advantages
The Lampitt Law is more than just a benefit for students.
"It helps our citizens get the credentials they need to be effective workers in our workforce, in our economy, so it helps not only the students and their communities, but it helps the state at large," Bridges said.
He stressed helping to make college more affordable for students is a top priority.
"To create a more seamless transfer agreement and process for the students allows them to not have to duplicate course work, it helps them save money, it helps them to get to a degree more quickly," Bridges said.
He also pointed out transfer students have a higher graduation rate within six years than their first-time student counterparts.
Helping students lower costs
"Everything that we're doing with this transfer work is designed to help lower costs, help to get students across the finish-line more quickly and get them into the workforce, and anything we can do to help facilitate the success of our college students helps to facilitate the success of New Jersey," Bridges said.
The primary sponsor of the law, Assemblywoman Pamela Lampitt, D-Camden, said the latest report "underscores the success of the statewide transfer agreement."
"This report and future reports will enable us to continue strengthening the transfer pipeline in the Garden State, so that it is even more seamless and supportive of student success." Lampitt said.
David Matthau is a reporter for New Jersey 101.5. You can reach him at david.matthau@townsquaremedia.com
Click here to contact an editor about feedback or a correction for this story.
Biggest NJ company layoff notices in 2022 and 2023
In some cases, workers may be offered back their jobs or transfers to different locations.
Here's a look at more than a dozen of the biggest announcements within two years.
Play ball NJ: These MLB pros are from New Jersey
A fair amount of New Jersey born baseball players have made it to the majors. These pros, active to start the 2023 season, all have NJ roots.
How much your school district gets under Murphy's proposed 2024 budget
Gov. Phil Murphy's porposed 2024 budget includes $1 billion in new spending for school funding including pre-K funding, pension and benefits, and an additional $832 million in K-12 aid, which is listed below by county and district.
More From New Jersey 101.5 FM