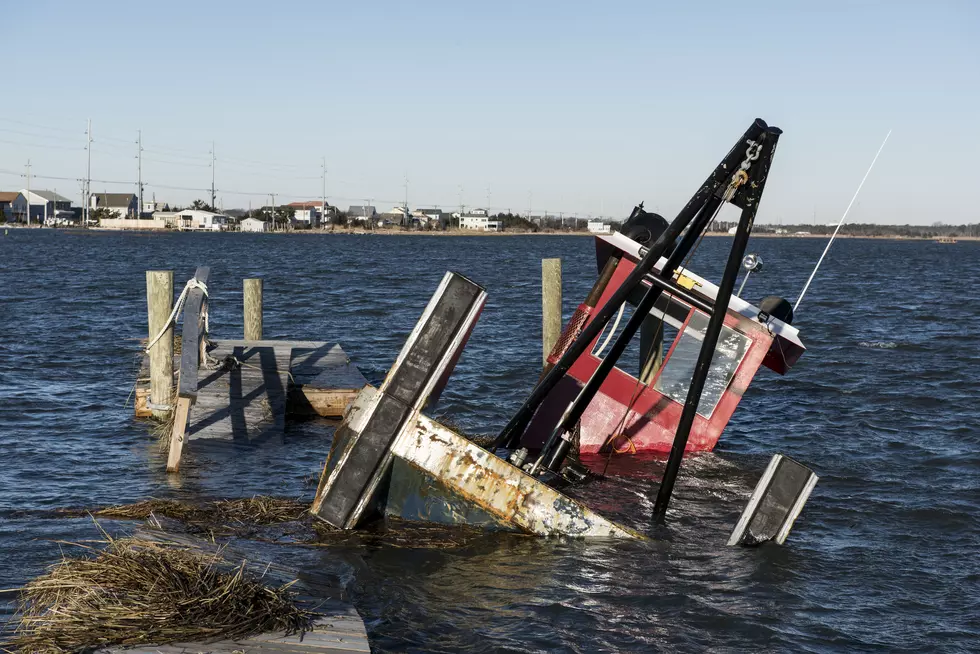 Christie says 'no concern' for NJ flooding Sunday — and backlash ensues
Getty Images
Has Chris Christie minimized the impact this weekend's massive snowstorm had no New Jersey? Take our poll below and let us know.
The governor's taken a lot of flack this weekend— flying in just before the storm started Friday, and quickly heading back to New Hampshire after saying he had "no concerns" about flooding Sunday.
"Let's keep this in perspective, Jake (Tapper)," Christie said. "North Wildwood and the Cape May County area was the least flooded area during Hurricane Sandy and had almost no damage in that area of the state. And so to compare it to hurricane Sandy, you're not comparing it to what happened in the rest of the state."
He also noted high tide for Sunday in Margate — where there was also serious flooding this weekend — had passed, and "we have no concerns for flooding the rest of the day today."
"We've really done very very well in this storm, and we have no concerns about damage or damage from flooding anytime soon," Christie said. The governor said that reflected his conversations with local officials.
Christie's comments about the impact of Sandy on Cape May County are undeniably true — Wildwood and the surrounding towns weren't particularly hard hit compared to parts north. But his statement there are no concerns about damage runs contrary to those made by officials in town.
"It's not just tidal flooding giving us problems today," Wildwood City police wrote on their Facebook page Saturday. "High winds have caused damage to a number of structures throughout the city and these wind speeds are beginning to pick up once again."
"Average annual snowfall at Newark Airport is 25.4 inches. Total snowfall from late Friday through early Sunday at Newark Airport added up to 28.1 inches. Yup, much of the state received more than a season's worth of snow in just a day and a half!"
Christie had already faced serious criticism, online and off, for not returning to New Jersey from campaigning in New Hampshire until Friday evening. He was combative in response to questions about that decision at a press conference Friday night. He'd pervasively stressed he'd return if forecasts intensified (as he did, once they did), and was plugged in from afar.
Thursday, Christie told WMUR in New Hampshire he'd be back in New Jersey if he needed to, "but I'm not driving a plow truck, OK? We have all of our people ready to go. They know what to do. We've been through Hurricane Sandy, this cabinet, so 6, 8, 10, 12 inches of snow on a weekend will not be something that I think will be more than we can handle."
The governor, who addressed the state in a 10 a.m. press conference Sunday, had planned public appearances in New Hampshire as soon as 12:30 p.m. the same day.
Christie's statements about the storm, both during and after, prompted heavy criticism online. The vast majority of direct responses to his Tweets about the storm were critical.