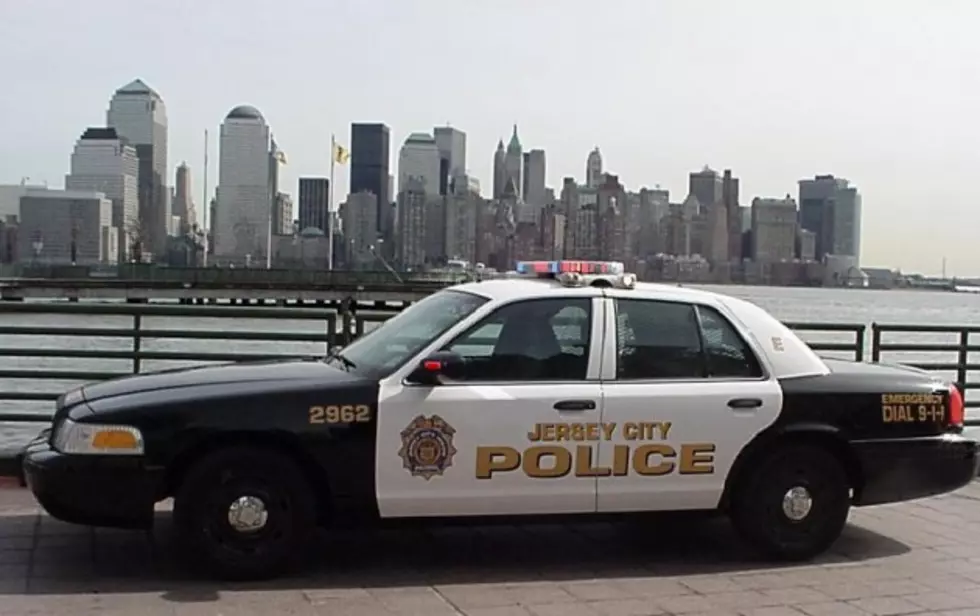 #BlueFriday: Officers' small gesture leaves a lasting impression for a mother
Jersey City Police
This week's #BlueFriday honoree was a submission from a listener who wanted to thank Jersey City police officers Vincent Cooke and Joseph Sarao.
Domestic abuse for any parent is a difficult situation. When someone reaches out for help from the police, it can be even tougher. What makes it easier on the person who has to reach out for help is when police officers show compassion and care, going beyond the call of duty to help the victim.
In this case, Officers Vincent Cooke, along with his partner Joseph Sarao, went above and beyond the call of duty to help a domestic abuse victim and her child that left a lasting impression.
Here is what Sophia wrote about officers Vincent Cooke and Joseph Sarao:
Back in April 2002, I called Jersey City police to report domestic violence incident that occurred. He responded along with Joseph Sarao. They drove me to police station to obtain restraining order. All I took was keys and phone. My daughter was a little over one at time and wanted cheese doodles from vending machine. Vincent gave me a dollar to buy them for her. That had to be one of my worst days! I was hurt bruised injured and bleeding. they were both so kind and compassionate! I was going to call cab home Joe drove me home.

I never forget them or that day. I was left with permanent scarring and injuries as a result of that attack. I reached out to find both of them. My daughter mailed Vincent a card with dollar in it. I hopefully one day soon will go see them both. I was extremely surprised and kinda flattered they both remembered me!
Officer Cooke and Sarao's generosity is what #BlueFriday is all about. A special thanks to Sophia for sending in the submission to make us aware of Officer Cooke and Sarao's touching gesture.
To nominate a deserving officer like Jersey City's Vincent Cooke and Joseph Sarao, fill out the form below or Tweet at Bill Spadea and NJ101.5, using the hashtag #BlueFriday.