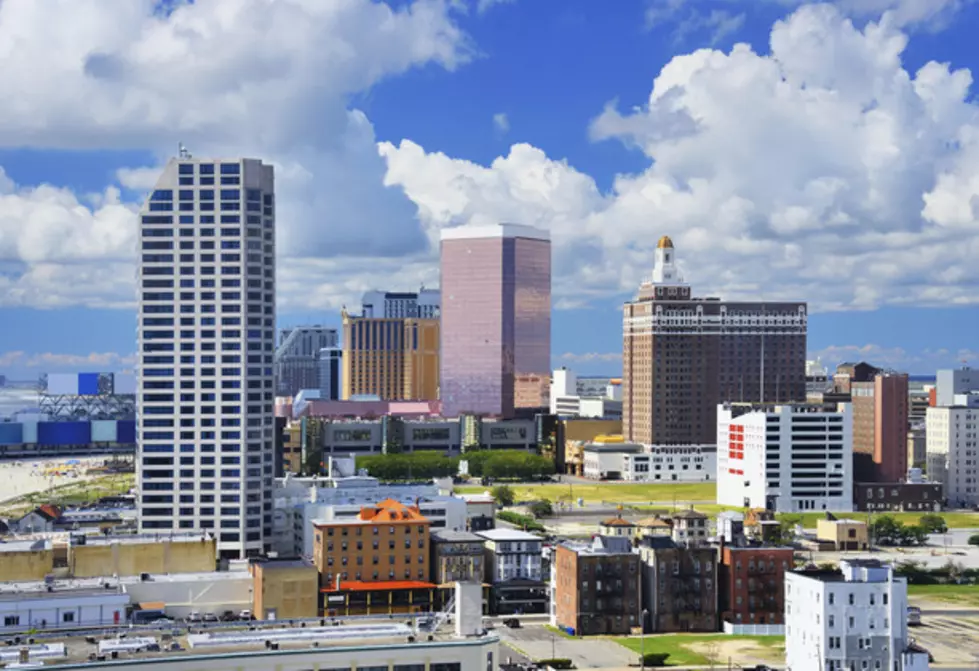 A new rescue plan for Atlantic City … but will it go anywhere?
ThinkStock
With Atlantic City still about to run out of money and top state leaders still disagreeing on how to try and remedy the crisis, a group of lawmakers has put forth a new AC rescue plan.
State Senate President Steve Sweeney, Senate Budget Committee boss Paul Sarlo and Assembly Majority Leader Lou Greenwald have announced a proposal to give Atlantic City 130 days to take any actions needed to reform its finances.
Under the plan, AC would have to deliver a legall -binding plan by the deadline, and if officials there cannot bring their budget into order, state intervention would then take place immediately thereafter.
The Sweeney-Sarlo-Greenwald plan calls for annual spending in Atlantic City to be cut to $3,500 per resident starting on the first day of the month following approval of the plan. Right now AC is spending $6,700 per capita, the highest rate in the state.
Also included in the plan is a provision to have the state give AC a bridge loan, which would allow Atlantic City to maintain its operational budget while the municipal government makes the necessary cuts to remain solvent.
If after 130 days the city fails to develop an acceptable recovery plan, the provisions of the previous state takeover legislation would go into effect 10 days later.
Greenwald said the proposal put forth is "the next step in a process to reach a compromise and is respectful to the local elected officials and the Assembly Speaker's concerns that the local residents of Atlantic City not have their voices blotted out (by a state takeover)."
Greenwald said he met with AC Mayor Don Guardian on Monday evening and asked him "if we were starting this process today what would he ask for to reset these discussions, and he said, 'I need time.'
"Our hope is that by giving Mayor Guardian this time, giving him time to get through the tourism season, we allow him to put a budget in place that allows the city to live within its means, to live within, you know X dollars are coming in, and X dollars are going out," Greenwald said.
He stressed this would allow the different contracting parties, those who didn't want a state takeover, to work with a mayor they like and respect and want to work with.
"Really this mirrors everyone's concerns, those concerns of the speaker that the local voters' voices are heard, that the local elected officials have a chance to do their job," Greenwald said. "It puts a short time frame on this to get it done, which is South Jersey's concern, and it also allows the city to kind of right-size itself with the backing of the state to help them get to where they have to be without intrusion from the state."
Prieto, the Assembly speaker, said he's happy to look at any proposal being made, but Atlantic City is unique in many ways.
"Atlantic City is an economic engine for the state of New Jersey. (I) think we should be fair to them as we are to other municipalities," he said.
Prieto said he's not convinced a 130 day time limit to dramatically cut the amount of money AC spends on each resident is reasonable.
He said the Sweeney-Sarlo-Greenwald plan to cut spending from $6,700 to $3,500 per person in AC "is just a number, and it's unrealistic, because when you look at the amount of state and school aid that's handed out, Atlantic City gets very little, so that would make it a daunting task, (to dramatically cut city spending) people need to do their homework and compare apples to apples."
"If you're trying to give them unrealistic goals it becomes very difficult. You can't put a noose around their head," he said.
Prieto stressed it's important to protect "the civil liberties of the residents of that city, the self-governance and the collective bargaining that these individuals have had."
He also said having the state offer AC a bridge loan — so it can continue to function while working out a responsible financial recovery plan — is not the right approach.
"We're not treating Atlantic City just as fairly as other municipalities, that has to be part of the discussion," he said.
So where do we go from here?
"I'm always willing to sit down with them, but all the concerns that I still have, have to be addressed, Atlantic City has to be treated fairly," Prieto said. "The state of New Jersey has to step up to the plate and do the right thing at the end of the day."
He also said an AC rescue plan should not turn into a situation where you're "putting off for just a little time and then taking over and then disenfranchising the residents of that municipality of their civil liberties. We don't want to take away all those things that we hold in this country very dear."
Greenwald maintains the bottom line here is simple.
"My goal is to get a deal done, I'm not concerned about which legislation or what, I want to get a deal done that protects Atlantic City, and we'll meet with anybody at any time to try and get that done. I think this is a win for everybody, but most importantly it's a win for the city," he said.
He added the deal allows Atlantic City to control its own fate on its collectively bargained contracts — and it allow the mayor to work with the different contracting parties to get the city right-sized, to work with one another to get it done.
"We're short on cash so we need things that are going to free up money today. This plan is a significant step forward, I think everyone is moving in the right direction and I hope that continues. The more everybody's talking the better off we will be," Greenwald said.
When asked for reaction to the proposal, Jeremy Rosen, deputy press secretary for the governor, said in an email, "as usual, we don't comment on draft or pending legislation without having had time to review it."
The governor has previously said the plan he brokered with Sweeney is the only one on the table.
When Atlantic Mayor Don Guardian's office was called, Townsquare Media was told the mayor was not available for comment, however his office did send out a written statement from Guardian a short time later. It reads:
"While I applaud the beginnings of a compromise by the Senate President and others, I still believe the framework set forth within Assemblyman Prieto's bill continues to be the most pragmatic. We have enormous problems with legacy costs and debt service from previous tax appeals and other debts that must be addressed over the long-term. I am completely open to compromise and working together to find a solution, but it must be within a reasonable and practical framework."
Prieto's plan calls for a planning committee to be formed by summer to develop a five-year plan for Atlantic City; three of the members would be from the Christie administration. That panel would have to set benchmarks and issue reports to a special master appointed by Supreme Court Chief Justice Stuart Rabner.
Christie has said repeatedly that bill is not an option.