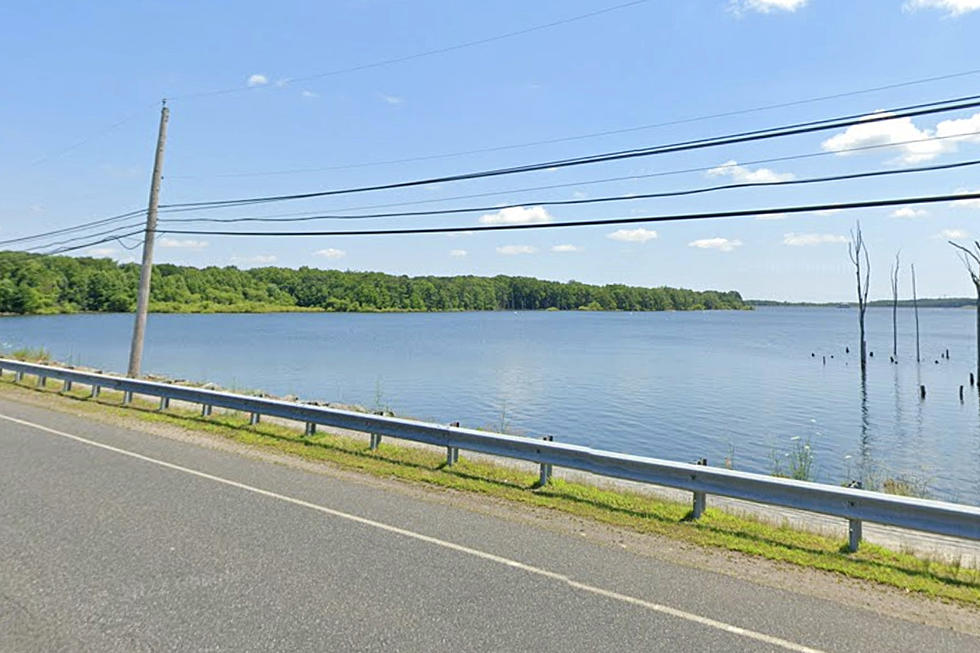 3 Manasquan Reservoir events that will create family memories
Google Maps
Missing out on the picturesque experience of the Manasquan River in Howell, a gem within the Monmouth County Park system, is a real mistake. If you've never been there, it's time to go. This vibrant natural destination offers so many family-friendly activities amidst stunning scenery. It's an ideal backdrop for outdoorsy types.
Now, here's the opportunity to explore this beauty through three exciting upcoming events.
Boat Tours of the Manasquan River
Take a beautiful 45-minute tour along the Manasquan Reservoir on August 26/27 and 30, 2023, Saturday, Sunday, and Wednesday at 2 p.m. and 4 p.m. You can also catch a tour on September 2-4, Saturday through Monday, at 2,3,4 and 5 p.m. These guided tours are breathtaking, fun for the whole family, and at only $6 per adult and $4 for children 12 and under, a real bargain. You can only buy these tickets on the day of the tour.
Don't forget that weather and water levels play a role in tour scheduling. Life jackets are a must, and tours depart from the Visitor Center. Call 732-751-9453 for more information.
Fishing 101: A Beginner's Guide to Fishing
Another fun and educational experience, especially for those neophyte fishermen, takes place on August 24th and 31st, 2023 (Thursdays), from 9 a.m. to 1 p.m.
This is everything you need to know about fishing from soup to nuts for beginners. It includes education on rigging, baiting, casting and of course you can hope to experience the thrill of catching your first fish. Open to all ages, children under 14 must be accompanied by an adult.
While bait and tackle are provided, participants aged 16-69 require a fishing license. Registration is available on the day of the event at the bait shop. And the best part? This amazing activity is free of charge.
The Casual Birder at Manasquan Reservoir
Nature enthusiasts can embrace a leisurely morning bird walk on September 5, 2023 (Tuesday), at 9 a.m.
Led by a Park System Naturalist, this laid-back exploration also begins at the Manasquan Reservoir in Howell. Gathering at the Visitor Center, participants can expect an approximately 2-4 mile meandering stroll through the park, and just so you know, these can be uneven or muddy terrains.
A limited supply of binoculars is available for borrowing, making it accessible for everyone. But if you have them, you should bring your own. Whether an expert birder or a beginner, this bird walk promises beauty and enchantment. The event is also free of charge.
These events at the Manasquan River offer great opportunities to immerse yourself in nature and enjoy the tranquility it offers.
Not to mention spending real quality time with the family.
The bass are biting in New Jersey fresh waters
Starting in mid to late May the largemouth bass started biting on my favorite lake. I finally got a chance to get out and see how good the fishing is this year and it didn't take long to catch. I got two bass in the first 10 minutes on the lake. We used to fish exclusively with live bait, either worms, nightcrawlers (the bigger worms), or minnows. That got too easy and it's not what "real" fishermen do.
It's more of a sport if you fool the fish into biting your hook with the right lure and the proper presentation. You have to figure out what they would be feeding on that time of year, pick a lure that resembles that and finesse it in a way that makes it look enticing to the fish. To most people, this is a stupid waste of time, but to those of us who caught the fishing bug as a kid or an adult, it's almost addictive. OK, it is addictive.
Most people look at a body of water such as a pond, lake, river, or stream and admire it for its natural beauty. Fishermen try to figure out what kind of fish are below the surface and what would be the best spot to catch them. If you have small kids and you know how to fish, you can create amazing memories and give a great lesson on nature. My dad and my uncles did that for me and those of some of the best memories of my childhood.
There are so many different kinds of fish and fishing in New Jersey's fresh waters. We usually think of fishing at the Jersey Shore, but
there are plenty of fishing opportunities not far from where you live
. Make sure you know a
few simple rules
and ask a local tackle shop for some good advice on what to buy and where to go, and you're good to go. It's a great way to enjoy the diversity of landscapes we have here and challenge yourself a little.
I challenged myself for the first time this season to try and catch a few bass on Thursday afternoon right before the rain and thunderstorms and had success right away in one of my favorite fishing holes in Medford.
Hidden gem waterfront dining in South Jersey
Opinions expressed in the post above are those of New Jersey 101.5 talk show host Judi Franco only.
You can now listen to Dennis & Judi — On Demand! Hear New Jersey's favorite best friends anytime, anywhere and any day of the week. Download the Dennis & Judi show wherever you get podcasts, on our free app, or listen right now.
More From New Jersey 101.5 FM