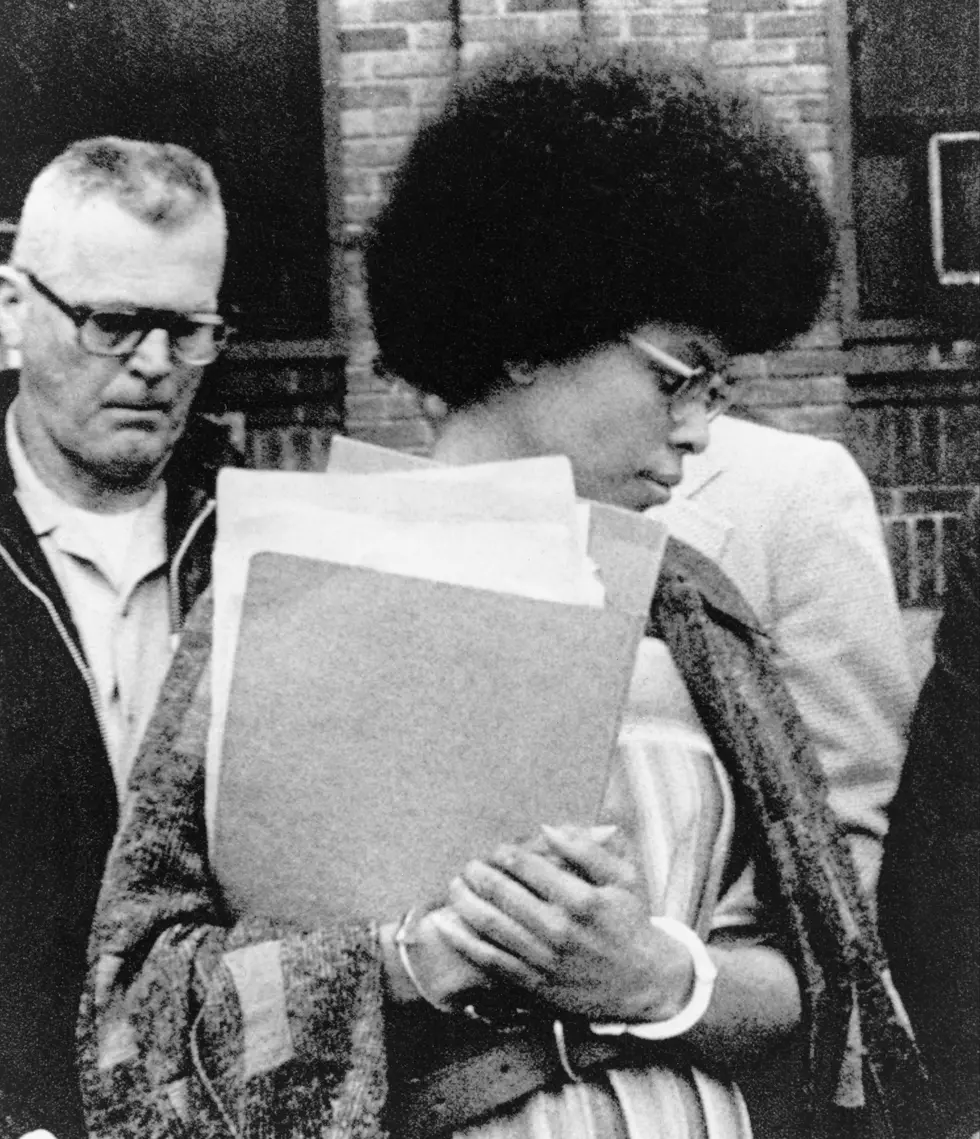 'Women's March' celebrates NJ cop-killer fugitive as a feminist icon
(AP Photo, File)
The political group behind the January women's march on Washington is defending celebrating a fugitive from New Jersey who was convicted of killing a State Trooper.
The Women's March account on Twitter began posting positive messages about Joanne Chesimard — who goes by the name Assata Shakur — on Sunday with a tweet wishing her a "Happy birthday to the revolutionary #AssataShakur!"
Other Twitter users quickly blasted the group for honoring someone on the FBI's Most Wanted list.
But the Women's March doubled down on Monday with a 20-tweet defense of their position, calling Shakur a civil rights leader and casting her as a victim of state-sponsored torture, rape and assassination attempts. They said criticism of their position were attacks by the "far right."
Police union leaders in the state took umbrage with the comments.
"I find it disconcerting that such an organization would look to identify themselves with a convicted cop killer and wanted fugitive," Peter J. Stilianessis, president of the State Troopers Non-Commissioned Officers Association, said Tuesday.
Pat Colligan, president of the New Jersey State Policeman's Benevolent Association, said his jaw dropped when he read the tweets.
"It's a disgrace. They're trying to rewrite history and failed in 20 tweets to mention that she is on the FBI's Most Wanted list and that she was convicted in the murder of a police officer," he said.
The tweets also say Chesimard was held in a men's prison. But Chesimard was serving her sentence in the state's women's prison, which she broke out of in 1979.
Shakur has been living in Cuba, which provided her with sanctuary, ever since.
The New Jersey State Police superintendent has criticized President Barack Obama for normalizing relations with the Communist island nation without stipulating the return of Chesimard and other fugitives.
Chesimard was convicted in 1977 in the 1973 killing of State Police officer Werner Foerster in East Brunswick. Chesimard, a Black Liberation Army radical, was in the car with two men, including one who shot Foerster with the trooper's gun.
The Women's March tweets' sympathetic view of the fugitive is nothing new. Shakur has always been lauded as both a victim or hero by black nationalists and others with radical views against law enforcement, who continue to maintain her innocence. 
In 2015, Kean University canceled a commencement speech that was to be delivered by Common, a hip-hop artist who penned "A Song for Assata," which depicts her as a freedom fighter. Common's invitation had been criticized by the State Troopers Fraternal Association.
Screenshots of the Women's March tweets:
More From New Jersey 101.5 FM