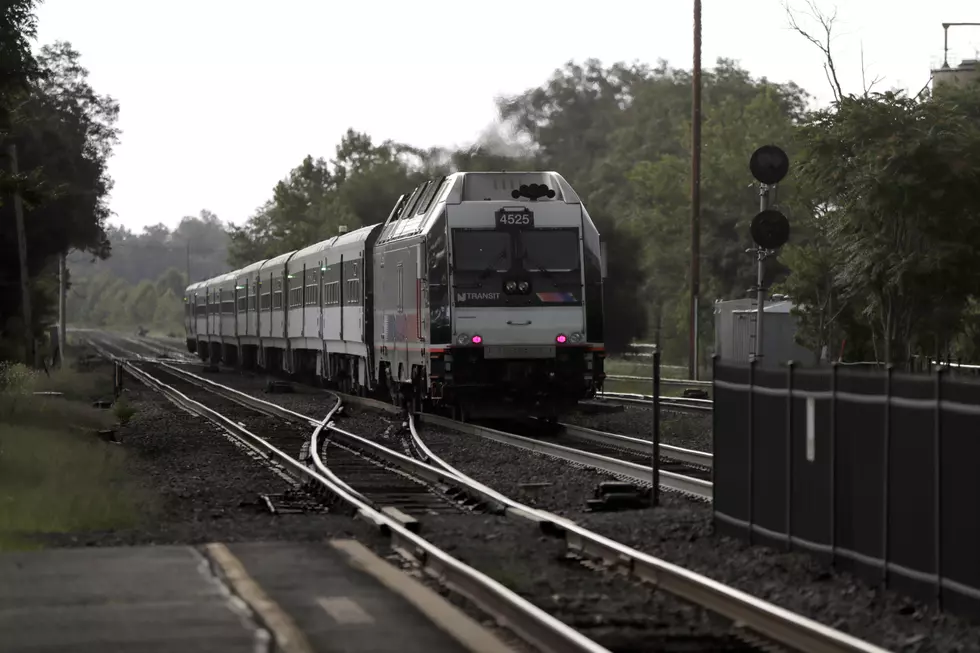 Undoing Christie-era residency rule for workers eyed as NJ Transit fix
A New Jersey Transit train leaves the Bound Brook station (AP Photo/Julio Cortez)
TRENTON — A Republican state senator has an idea to help NJ Transit get the trains running on time — and it involves repealing a rule signed into law by former Republican Gov. Chris Christie.
State Sen. Tom Kean Jr., R-Union, wants to get rid of a requirement that state workers live in New Jersey.  
Gov. Phil Murphy on Thursday said that a lack of engineers is contributing to the reasons trains are cancelled at the last minute. This summer has seen days where dozens of trains have been canceled.
Kean's proposal, which is being considered by a committee, was introduced long before this summer's transit woes.
"Being a rail engineer requires a very specific skill set. We need to expand the pool of potential hires immediately and the best way to do that is to pass legislation I sponsor that would allow us to consider out-of-state applicants," Kean said.
He said the rollback of the law signed Christie signed in 2011 also would eliminate all residency rules for educators and state workers.
Murphy has blamed Christie for many of NJ Transit's current problems because of a lack of engineer recruitment, cuts in spending and not investing in infrastructure. Kean agreed that "previous administrations" should have dealt with these issues but also said Murphy must be "much more aggressive."
"We must come together to stand up for the thousands of commuters who cannot handle one more delay, one more tragedy, or one more missed train. It is time for us to cross party lines and solve the issues that plague NJ Transit, once and for all," Kean said Friday, adding that Republicans have been raising the alarm about NJ Transit's staff shortages for more than a year.
NJ Transit says it is understaffed by about 50 engineers. Murphy said nine engineers completed the required 20-month training. He said NJ Transit would increase the number of classes it offers for applicants.
Engineers calling out at the last possible moment is also a big contributor to the cancellation of trains. The railroad on Thursday afternoon also began calling them out by listing "unavailable trainmen" as a reason for a train cancellation.
Six trains were canceled Friday morning.
More From New Jersey 101.5 FM