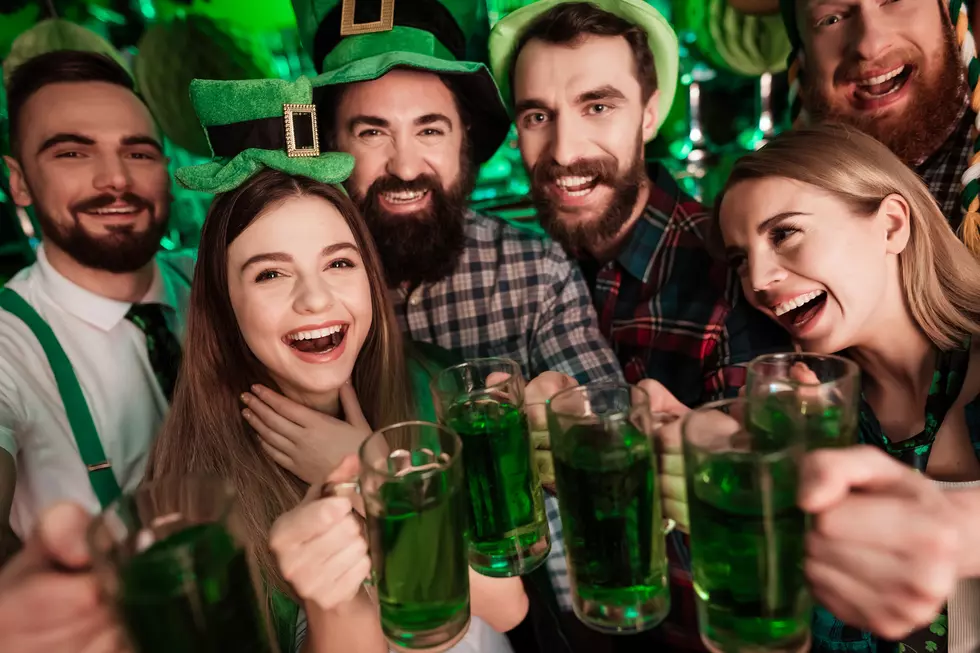 Try these totally Jersey drinks for St. Patrick's Day
vadimguzhva
Let's get Debbie Downer out of the way first. If you're under 21, or can't handle drinking due to addiction issues, or have any intention of driving while drinking, just don't. Don't even read this.
For the rest, St. Patrick's Day is a big day for adult libations. I was thinking about next month's holiday and the parties that will be had. Suddenly I remembered a site that gave you the recipes for almost every drink you ever heard of and many more you never did. Webtender.com.
Then I thought, working for the Jersey station and all, are there any crazy drinks with Jersey in the name?
Turns out yes.
If you want to try any of the following just drink responsibly.
Jersey Devil
Ingredients:
1 gal Cranberry juice
2 qt Apple cider or apple juice
1 qt Applejack
1 Apple, sliced
Mixing instructions:
Put cranberry juice in punch bowl. Add apple cider/juice and apple juice brandy to taste. Slice apple in 3/16th.
The Jersey Cherry
Ingredients:
1 1/2 oz Bacardi Rum
1 oz Cherry brandy
Fill with Cola
Mixing instructions:
Build over ice in a rocks glass. Granish with a cherry.
Scottish Jersey
Ingredients:
4 cl (centiliter) Scotch
1/2 cup strong Hot chocolate
Ice cubes
Mixing instructions:
Pour first the scotch and then the cocoa over a lot of ice in a huge glass. Yes, the cocoa will melt the ice and that's perfect.
Jersey Lightning
Ingredients:
1/2 oz Sweet Vermouth
1 1/2 oz Apple brandy
Juice of 1 Lime
Mixing instructions:
Shake all ingredients with ice, strain into a cocktail glass, and serve.
Jersey Shore Cherry Lemonade
Ingredients:
1 1/2 oz Vodka
1 1/4 oz Sour mix
1 tsp Sugar
Fill with Sprite
Top with Grenadine or cherry juice
Mixing instructions:
Add sugar, vodka, and sour mix over ice and shake. Then fill with sprite/7up. Top with grenadne or cherry juice. Garnish with cherry and lemon wedge.
Sex On The Beach - Jersey Style
Ingredients:
1 cup Peach schnapps
1 cup Midori melon liqueur
1 cup Rum
1 cup Raspberry liqueur
1 1/2 qt Pineapple juice
1 1/2 qt Cranberry juice
1 bag Ice
Mixing instructions:
Makes 1 gallon of punch -- mix all 4 liquers in 1 parts and fill rest with pineapple and cranberry juice.
Opinions expressed in the post above are those of New Jersey 101.5 talk show host Jeff Deminski only.
You can now listen to Deminski & Doyle — On Demand! Hear New Jersey's favorite afternoon radio show any day of the week. Download the Deminski & Doyle show wherever you get podcasts, on our free app, or listen right now.
Click here to contact an editor about feedback or a correction for this story.
What Are the Signature Drinks From Every State?
LOOK: Here are copycat recipes from 20 of the most popular fast food restaurants in America
The 6 best ice cream places in NJ
More From New Jersey 101.5 FM