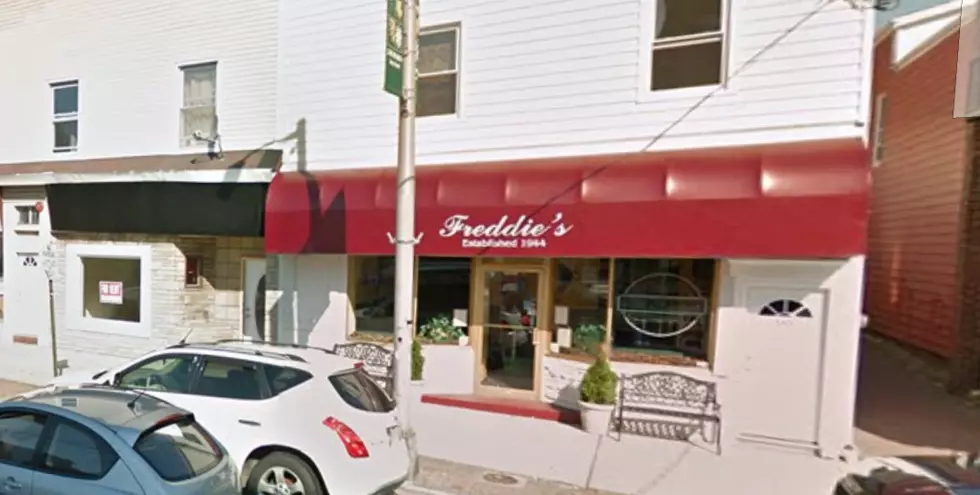 The ridiculous reason you can't get through to this Long Branch pizzeria
(Google Maps)
LONG BRANCH — Phone lines at Freddie's Pizzeria have been ringing off the hook for more than a year, but the restaurant's owner and workers are less than thrilled.
The family-owned pizza place has been getting calls from around the country asking if the restaurant inspired the location of the popular children's video game Five Nights at Freddy's, the Asbury Park Press reported. The game is set at Freddy's Fazbear Pizza, where the protagonist is a security guard who is attacked by animatronic robots in the store.
And it's affecting business — regular customers struggle getting through to place orders. The restaurant now has four different phone lines to keep up with the flood of calls.
"(It's) a complete nuisance tying up our phone lines, while our real customers have to wait or get a busy signal, it's ridiculous," reads the post.
An automated response from the game's creator, Scott Cawthon, asked players to refrain from calling any phone numbers they believe may be associated with the game.
"There are NO phone numbers associated with the game or marketing; all locations are fictional," the message reads.
Pages upon pages of Google Reviews for Freddie's Pizzeria show players questioning whether the store is affiliated with the video game.
One reviewer, Karol Meszaros, asked if anyone has been killed at the restaurant. Another, Scarletwolf14, said that poster planson visiting the pizzeria with their friends because he or she wants "to see the animatronics."
The owner responds to every review with the same message: "We are not Freddy faz bear sorry."
In an attempt to fix the situation, a video was posted online last year by someone who claimed to be head of the Fazbear Public Relations Office & Human Resources Department of Coastal Georgia.
The video asked game players not to call four other locations in the country that have been inundated with calls: Freddy's Pizza in New York, Freddie's Pizza and Subs in New York and Fabulous Freddie Italian Cuisine in Illinois.
But the calls to Freddie's Pizzeria might get worse. According to IMDb, a Five Nights at Freddy's movie is currently in development with no release date announced and the franchise shows no signs of slowing down.
It's not clear if "bear" was an intentional pun.
More From New Jersey 101.5 FM