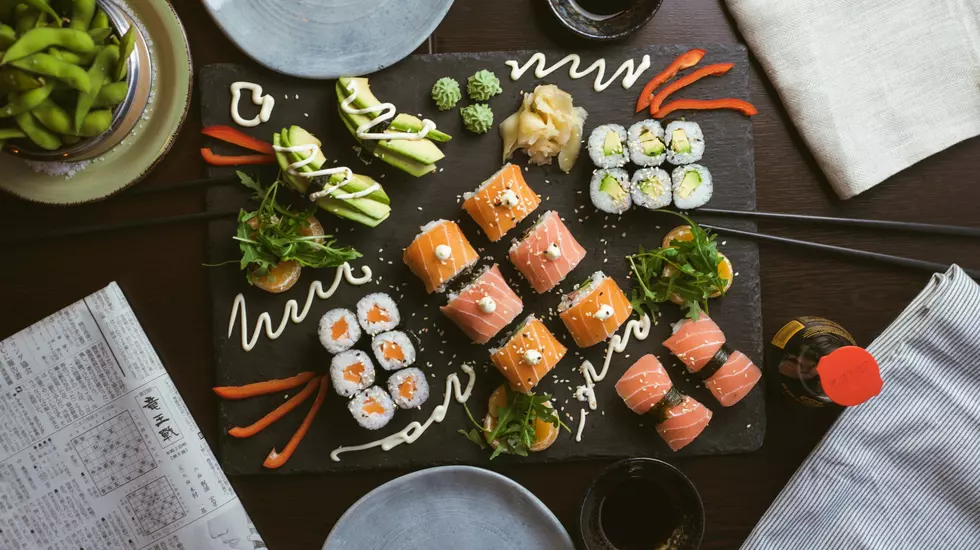 The most delicious sushi in New Jersey might be at this restaurant
Photo by Jakub Dziubak on Unsplash
Great sushi places have been popping up all over New Jersey for the past couple of decades and some obviously rise above the rest.
We may have just discovered the best one in the whole state.
Foodie publications have pointed to a handful of places to find the best sushi in New Jersey.
The well-respected folks at Eat This, Not That and the site 24/7 Wall St. have both decided the best sushi place in New Jersey is Shumi in Ridgewood, which is an excellent choice.
On the other hand, Daily Meal, another premiere foodie website, says the best sushi in the Garden State can be found at Kenko in Lincoln Park.
The site Cheapism also thinks Kenko is the place to go.
I am a sushi fan, and I actually think I may have stumbled on the best sushi place in the state.
If you live on the Jersey Shore, you may already know of it. If not, you have to give it a try.
Sushi lovers, you have to get to Xina Sushi and Oyster Bar in Toms River for amazing sushi, a great menu and an overall wonderful experience.
You absolutely have to put this place on your sushi radar for 2023.
Xina is at 3430 Route 37 East in Toms River, just across the bridge from Seaside Heights. Enjoy!
Here Are Some Of New Jersey's Most Amazing Italian Restaurants
Jersey Shore Restaurants That Have Been Around A Long Time
20 Succulent New Jersey Seafood Restaurants too Sensational Not to Try
More From New Jersey 101.5 FM