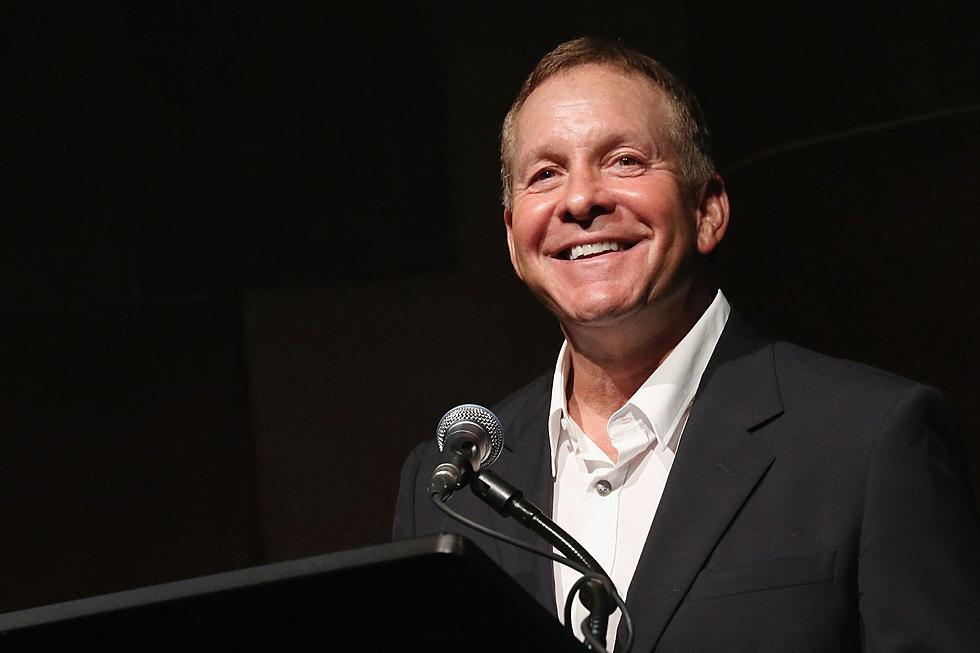 Steve Guttenberg brings his 'Bible' to New Brunswick, NJ
Steve Guttenberg (Phtoo: Aaron Davidson, Getty Images)
From 1980 to 1990, Steve Guttenberg had been in more movies than any other SAG actor other than Gene Hackman. You may know him from "Police Academy," "3 Men and a Baby," "Cocoon" "Diner," "Short Circuit," or his many other successful films.
How did he get started in this wonderful career? It all began growing up at his home in Long Island. He has written, and stars in, a play based on those times called "Tales From the Guttenberg Bible," and he's performing it with a full cast at The New Brunswick Performing Arts Center until May 21.
According to the press release:
This hilarious journey takes the audience from the Guttenberg's family home on Long Island to the glamour of Hollywood as Guttenberg himself tells all – i.e. how he broke into the Paramount Lot – to his run-ins with everyone from Paul Reiser to Tom Selleck, Kevin Bacon to Merv Griffin.
Steve called me on New Jersey 101.5 to further explain how the idea came to be.
I have a wonderful producer, our producer Julian Schlosberg read a book I wrote a long time ago about some of my adventures, and he said, 'This is a play. So, you should write it.'

My dad was ill for a long time. So I sat at his bedside, writing this play, and I had 300 pages. And he gave it to David Saint who is the artistic director and our director of the George Street Playhouse in New Brunswick, where we're playing and David, and Julian whittled it down to 68 pages and David said, you know, I want to commission it, I want to make this one of our plays. And that was about three years ago.

But I was taking care of my dad, I couldn't leave him; and then my dad passed in July. And Julian called me in November and said, 'you think you want to do this now?' I said, 'Yeah.' So then we decided to do it.
Despite the loss of your father, you still get to hug him.
I'm so lucky I get to be with my dad, and my mom and my sisters and people I've known in the business. And it really is a selfish dream come true that I can hug my dad a couple of times. Arnie Burton, who plays my dad, I get to hug him a couple of times during the show, and it really does feel like I'm hugging my dad. It's pretty great.
What's your best "Jersey" story?
My favorite Jersey story is, I was visiting my sister Judy, who lives in Scotch Plains Fanwood, and my mom was at the house and my mom was at my sister's house. And there's this noise on the roof. My mom thought it was some sort of spirit in the house. How's it about 100 years old? She's screaming and yelling, 'Get out of the house! Get out of my daughter's house. Get out of my daughter's house.' And all of a sudden she saw water coming down. It wasn't raining. God damn you spirits get out, get out. And all of a sudden, she saw a man sort of climb down a rope. They were cleaning the gutters.
You worked with Tom Selleck, what was that like?
I love his show. And actually, he was shooting the pilot right in front of our apartment building on West 67th Street; I guess it was 13 years ago. And I adored Tom. He's one of the most well-mannered and even-tempered guys ever, and especially the way that he and Ted Danson handled the adulation that they get is a class in humility matters. Tom is a really great man of character and nobility really is terrific.
What would you like people to take home from "Tales from the Guttenberg Bible"?
I'd like them to come home with a feeling of elation and have a wonderful hangover the next day that they had a great evening of laughing, of the family, of the meaning of career, of ambition, of innocence; and that anything in life is possible. If you keep your nose to the grindstone and are surrounded by love, this play really is about love; the most powerful force in the universe, and that's what I would love people to think.
To get tickets for "Tales From The Guttenberg Bible" click here.
KEEP READING: Scroll to see what the big headlines were the year you were born
Here's a
look at the headlines
that captured the moment, spread the word, and helped shape public opinion over the last 100 years.
Opinions expressed in the post above are those of New Jersey 101.5 talk show host Steve Trevelise only. Follow him on Twitter @realstevetrev.
You can now listen to Steve Trevelise — On Demand! Discover more about New Jersey's personalities and what makes the Garden State interesting. Download the Steve Trevelise show wherever you get podcasts, on our free app, or listen right now.
Click here to contact an editor about feedback or a correction for this story.
New Jersey's license plate designs through the years
More From New Jersey 101.5 FM