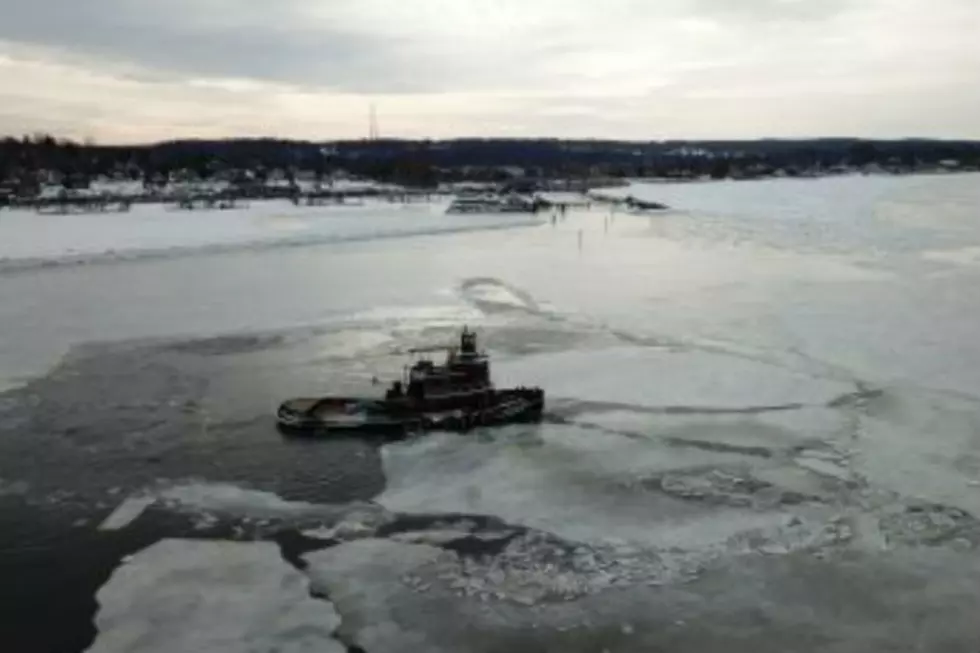 UPDATE: Seastreak to operate modified schedule on Tuesday
Seastreak
After originally announcing that all service would be cancelled on Tuesday, Seastreak announced late Monday night that they had made enough progress breaking up the ice-packed waterways to run on a modified schedule.
Service will only be running out of Atlantic Highlands using 505-passenger boats, according too the company.
"Ice breaking tugboats contracted by Seastreak have been able to open up a track for our ferries," the company said.
Work will continue through the night and the tugboats will be used in transit between New York and New Jersey, which the company said could mean longer than usual trips.
With a modified schedule the company said priority boarding may be used on some trips. Under this system 40 trip ticket holders would board first, followed by 10 trip holders. One-way and round-trip ticket holders will then be allowed to board "if room allows," the company said.
On Sunday night, the company said the ice from Atlantic Highlands to Sandy Hook and Staten Island was as much as 15 inches thick, requiring the service to bring in a larger boat in hopes of clearing a path. On Monday night, Seastreak announced that while the boat had done some good it was not enough to return to service.
The company said it would "continue to break ice throughout the day today, and into tomorrow," and would provide updates on Tuesday about the possibility of providing service on Wednesday.
Seastreak makes stops in Highlands and Atlantic Highlands in New Jersey, and then Wall Street and East 35th Street in New York City.
More From New Jersey 101.5
Contact reporter Adam Hochron at 609-359-5326 or Adam.Hochron@townsquaremedia.com
More From New Jersey 101.5 FM