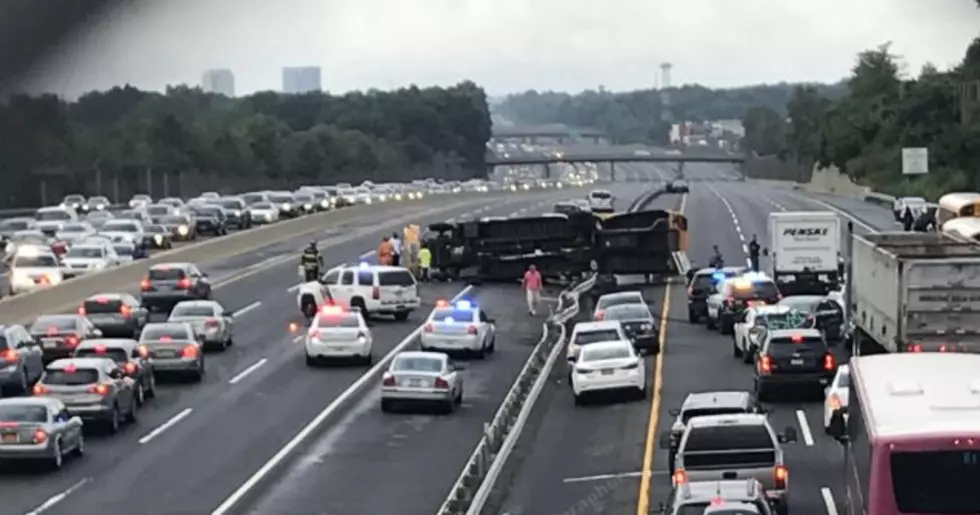 School bus overturns on NJ Turnpike
School bus that overturned on the NJ Turnpike (RLS Metro Breaking News)
NEW BRUNSWICK - A school bus overturned on a rainy New Jersey Turnpike late Saturday afternoon.
State Police said the bus carrying 42 adults and children overturned in the northbound inner lanes near exit 9 for Route 18 in New Brunswick but lanes were blocked in both the local and express lanes.
Those on board were taken to several area hospitals for non-life-threatening injuries, according to State Police.
RLS Metro News said multiple sources have told them the bus was one of eight returning from the Newark Mayor's Picnic at a camp ground in Millstone.
The crash caused multi-mile delays in all lanes both north and southbound.
More From New Jersey 101.5 FM