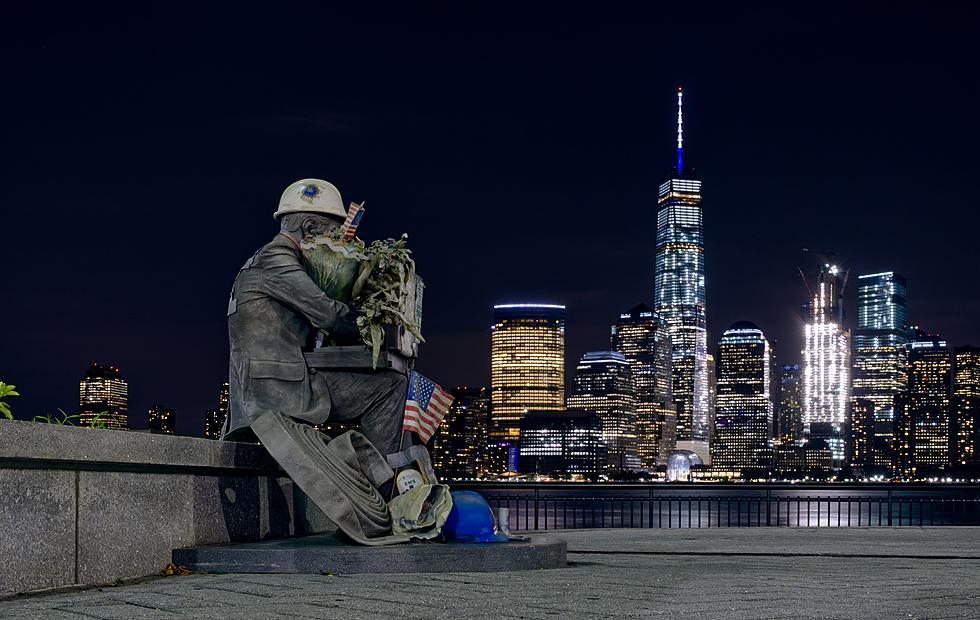 Remember 9/11 at these New Jersey events this weekend
Unsplash
Partha Narasimhan
The thing about living in New Jersey that makes it so difficult yet vital to revisit the events of 9/11 is how many people we lost in the tragedy. That's why so many people in New Jersey are looking for special ways to honor the memory of that day and those that perished. It's hard to believe 20 years have passed since September 11, 2001. Thoughts and memories of that day consistently linger in my mind, and as time goes on it certainly does not get easier. With each year that passes the memory of those we lost does not fade, rather it strengthens.
As a New Jersey resident and a frequent New York visitor, many of us feel the need to DO something other than just remembering. I was thankful to hear how many Jersey towns will be holding remembrances this coming Saturday, and thought it important to share with you all.
Here are some of the bigger memorials in the state that are occurring this weekend:
Empty Sky Memorial at 1 Audrey Zapp Drive in Jersey City:
The NJ 9/11 Memorial Foundation is hosting a ceremony on Sunday, the 12th for the 20th anniversary. The day will begin with a 5K run/walk, and registration fees will be donated to the foundation. The run will be followed by a gathering at Empty Sky, where visitors can walk between two walls and read the names of the Jersey residents that lost their lives on 9/11.
Memorial concert at Cream Ridge Golf Course at 181 County Road 539 in Cream Ridge:
This live music event will be hosted by Cream Ridge, where 80's undercover and Emily Vadala will perform. Ticket revenue from the concert will be donated to a nonprofit that provides long-term mental health support and care to survivors, first responders and families of those who passed.
Middle Township's 20th Anniversary of 9/11 Event at Ockie Wisting Recreation Complex at 7 Fulling Mill Road in Rio Grande:
This event is being hosted by first responders. If you are looking for an event that honors those who traveled into the city in an attempt to save lives, this is a great one to attend.
These events are a way to celebrate the lives of those we continue to remember, love and appreciate. There are many more that can be found, and if you cannot attend there are plenty of virtual events happening as well.
The post above reflects the thoughts and observations of New Jersey 101.5 talk show host Judi Franco. Any opinions expressed are Judi Franco's own.
See 20 Ways America Has Changed Since 9/11
For those of us who lived through 9/11, the day's events will forever be emblazoned on our consciousnesses, a terrible tragedy we can't, and won't, forget. Now, two decades on,
Stacker
reflects back on the events of 9/11 and many of the ways the world has changed since then. Using information from news reports, government sources, and research centers, this is a list of 20 aspects of American life that were forever altered by the events of that day. From language to air travel to our handling of immigration and foreign policy, read on to see just how much life in the United States was affected by 9/11.
Never Forget: Notable 9/11 memorials in NJ
There are a number of memorials in New Jersey dedicated to remembering the lives of residents lost in the Sept. 11, 2001, terrorist attacks. The sites range from gardens to parks and plaques to statues.
More From New Jersey 101.5 FM