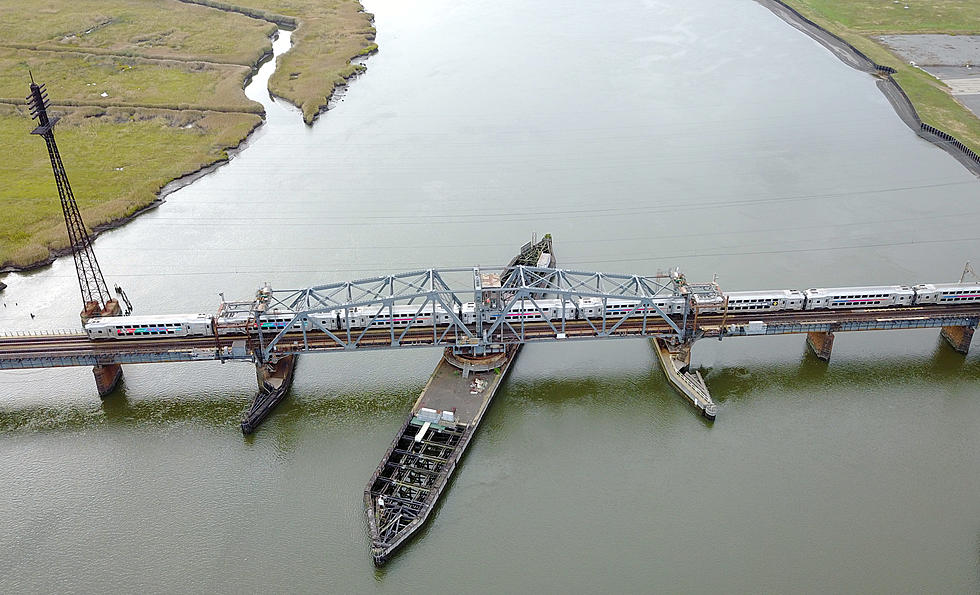 NJ Transit service restored following Portal Bridge issue
Portal Bridge (Governor's Office/Tim Larsen)
NEWARK —  Service on NJ Transit's Northeast Corridor between Newark Penn Station and New York Penn Station was restored around 8:15 a.m. after being  suspended for much of the Friday morning commute  because of an issue with the century old Portal Bridge.
According to a tweet from NJ Transit service resumed with 30 minute delays on the Northeast Corridor and North Jersey Coast Line.
The agency said cross-honoring remained in effect between NJ Transit rail, bus, private carriers, NY Waterway and PATH at 33rd Street, Hoboken, and Newark. Midtown Direct trains were  diverted to Hoboken.
Amtrak spokesman Jason Abrams said the bridge became stick in the "up" position around 4:22 a.m. and all westbound Amtrak and NJ Transit trains at New York Penn Station were held at the station. He said it was a problem involving a bolt and then a power problem that led crews to close the bridge manually.
In a subsequent tweet around 6:30 a.m.Amtrak said the repairs  had been completed. Fast Traffic's Bob Williams noted that when service resumes Amtrak trains would have priority to get their delayed trains across ahead of NJ Transit.
Around 7:20 a.m. another update said it would be another 45-60 minutes before service was restored. "Due to the volume of trains being impacted, some trains may be cancelled," the railroad wrote.
The Portal Bridge,which swings open to allow marine traffic to pass, would be replaced as part of Gateway Project that include with a fixed span bridge and a second south bridge that would double capacity. Currently the bridge carries 450 trains daily over the Hackensack River in Kearny.
"Today's episode at Portal Bridge highlights the urgency behind Phase I of the Gateway Program which involves replacement of the 107 year old bridge and tunnel that were both carrying passengers while the Titanic was under construction. It is a vivid reminder that we cannot continue relying on 19th century technology to support a 21st century economy," Gateway spokesman Craig Schultz told New Jersey 101.5.
Commuter James DeBrock, who usually catches the Northeast Corridor from Edison, told New Jersey 101.5 that his trip to work was cut short by the problem. "They wanted me to go to Hoboken and catch the PATH to Newark. My boss said 'screw that and go back home.' Fortunately, I can work from home, but this is getting ridiculous."
More from New Jersey 101.5:
More From New Jersey 101.5 FM