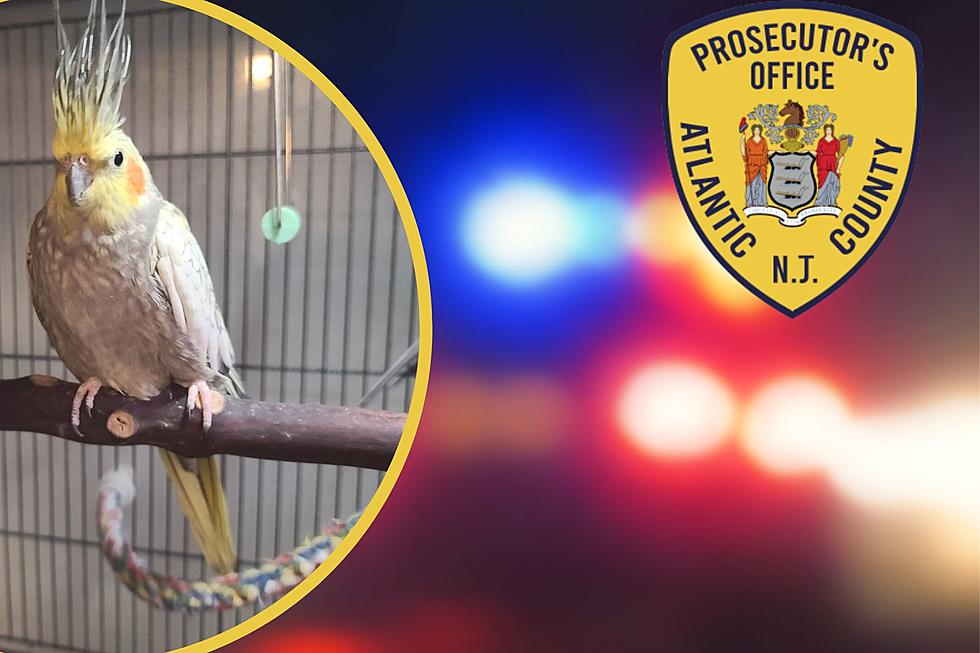 Galloway, NJ woman charged with 110 counts of animal cruelty
Cockatiel (not involved in incident), Atlantic County Prosecutor's Office shield
---
GALLOWAY — An animal cruelty investigation resulted in more than 50 animals being removed from a home that also had more than three dozen dead birds.
The Atlantic County Prosecutor's Office said 15 dogs, 12 rabbits, 15 birds, five guinea pigs, two ferrets and five cats were removed from the home on East Moss Mill Road i on Wednesday during a search of the home.
Diane Haytas, 56, was arrested and charged with 110 counts of animal cruelty.
Most of the animals were free to roam the house while some were kept in cages.
The living animals were living in squalor without access to fresh water or food.
Animals cared for by vet
The animals were taken to the Atlantic County Humane Society in Atlantic City to be checked over and housed. The rest of the animals went to the Atlantic County Animal Shelter in Pleasantville.
Volunteers and staff members came into the Humane Society on their day off to examine the dogs and birds, the organization said on its Facebook page.
Breaking AC reported that Haytas had also been charged with 35 counts of animal cruelty while living in Stafford Township.
Report a correction 👈 | 👉 Contact our newsroom
How to pronounce these 20 town names in NJ
How many of these New Jersey municipalities and neighborhoods have you been pronouncing wrong?
LOOK: Here are the states where you are most likely to hit an animal
Hitting an animal while driving is a frightening experience, and this list ranks all 50 states in order of the likelihood of such incidents happening, in addition to providing tips on how to avoid them.
Up or down? Average property tax changes in NJ in 2022
Below are the average property tax bills for every municipality in New Jersey last year.
The towns are listed from the biggest cut in the average bill to the highest increase. On the county maps, the deeper red color means a higher increase above 2% whereas the darker green signifies a smaller increase or a reduction.
Each listing also shows how the average tax bill is split among the county, school and municipal governments.
More From New Jersey 101.5 FM