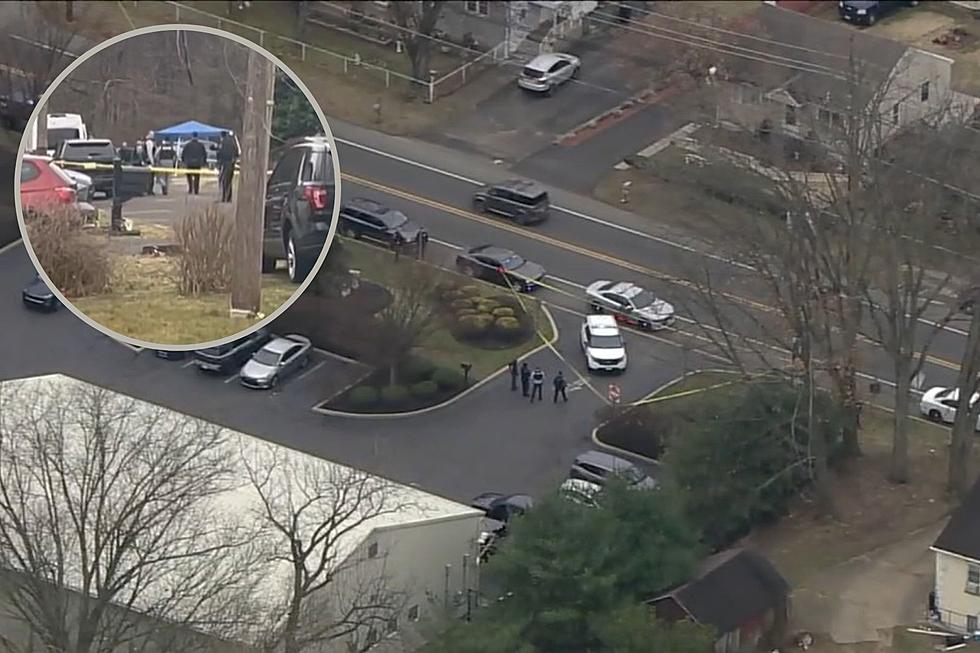 Officer is shot, suspect dead in Deptford, NJ shooting, reports say
Tent at a house on Doman Drive in Deptford (Fox 29) shooting scene on Delsea Drive (6 ABC Action News)
🔴 Businesses were told to lock their doors during a police chase on foot
🔴 A police officer is hospitalized and a suspect is dead, according to reports
🔴 Police are focusing their investigation in two locations around Deptford
---
DEPTFORD — A police officer was injured and a suspect shot dead following a foot chase Friday afternoon.
The state Attorney General's Office said a man was shot around 12:45 p.m. on Doman Avenue in Deptford during an "encounter" with the officer and pronounced dead at the scene.  The circumstances of the encounter were not disclosed by the Attorney General's Office.
The identities of the officer and man shot were not disclosed.
The officer who was injured returned fire after being shot in the femur, according to NBC Philadelphia.
The Attorney General's office will conduct an investigation per state law.
Investigation focused on two spots
NBC Philadelphia reported the police investigation was focused on two areas, Delsea Drive in Westville north of Route 295 and Doman Avenue near Cobblestone Lane in Deptford.
The encounter began with a pedestrian stop and involved a foot chase, according to NBC Philadelphia.
Officer undergoes surgery
"We need a lot of prayers right now. Pray for all the doctors and nurses helping us at this hour," the NJ PBA wrote on its Twitter account.
The PBA in a second tweet said officers took the injured officer to Cooper University Hospital. The officer was out of surgery just before 4 p.m. and in stable condition, according to PBA President Patrick Colligan.
Dan Alexander is a reporter for New Jersey 101.5. You can reach him at dan.alexander@townsquaremedia.com
Click here to contact an editor about feedback or a correction for this story.
The most Irish towns in New Jersey
Using most recent five-year data from the U.S. Census American Community Survey, we plotted the municipalities in New Jersey with the highest percentage of residents claiming Irish descent. Take a look!
Weird things NJ taxes - and some they don't
In general, New Jersey assesses a 6.625% Sales Tax on sales of most tangible personal property, specified digital products, and certain services unless specifically exempt under New Jersey law.
However, the way the sales tax is applied in New Jersey sometimes just doesn't make sense.
New Jersey puts out an itemized list for retailers that spells out what is, and what is not, taxed.
Perhaps because this is New Jersey, there are some bizarre and seemingly contradictory listings.
LOOK: The 25 least expensive states to live in
More From New Jersey 101.5 FM