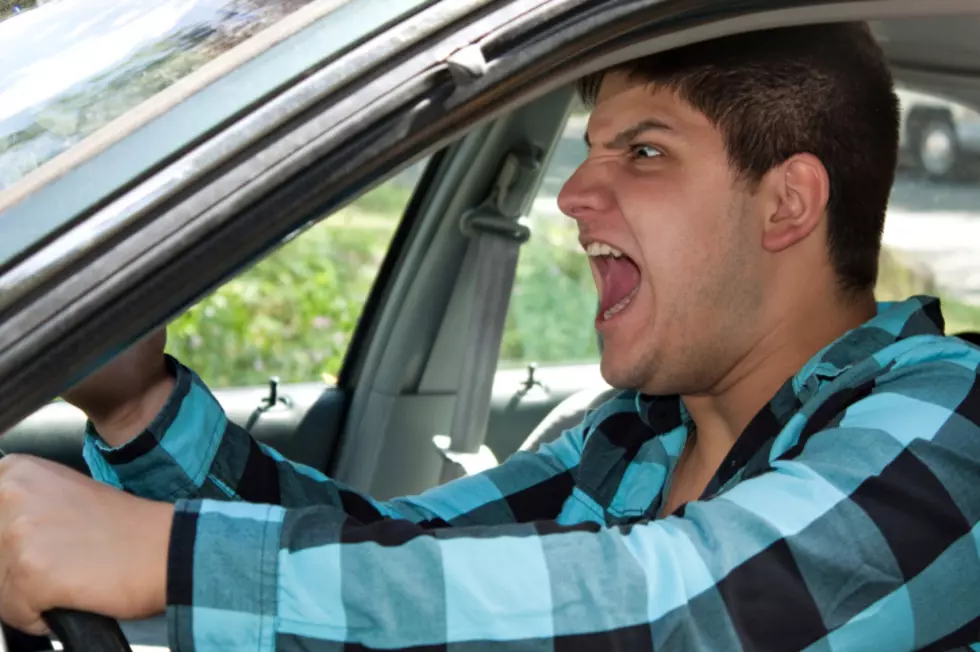 NJ State Police got 26,417 calls on road-rage hotline last year
ARENA Creative, ThinkStock
For more than a decade, New Jersey has made the #77 Aggressive Driver System available for motorists across the state to report risky or erratic driving.
Last year there were 26,417 calls made to #77.
And while State Police believe that hotline has been effective, they also say that drivers can deal with aggressive encounters by taking proper, defensive precautions.
"Road rage incidents can occur at any time, so the single most important thing, that I can't stress enough, is to avoid confrontation at all costs," said Trooper Lawrence Peele. "If you see an aggressive driver, if he's tailgating you, whatever the case may be: Change lanes safely, get out of his way, and let him continue."
Letting an aggressive driver pass by does not have to mean letting them off the hook. That's where the #77 number comes in. New Jersey also has a couple of highway-specific numbers to remember: #GSP (#477) for incidents on the Garden State Parkway, and #TPK (#875) for the New Jersey Turnpike.
Peele does not advise reaching right for the phone while driving: Either pull over or ask a passenger to make the call.
When someone calls the hotline, the information that person provides, including description of the car and a license plate number, is recorded by a State Police dispatcher, who sends it to patrols near the area.
In May, as NorthJersey.com reported earlier this month, the road rage measure known as Jessica's Law will mark its first anniversary in New Jersey. Named for a Mercer County 16-year-old who was paralyzed from the waist down in a 2005 accident, the legislation imposes a three- to five-year prison term and a maximum fine of $15,000 for serious injuries caused by aggressive-driving crashes.
Peele said the key is that these altercations can ultimately be prevented if drivers remember they are responsible not just for themselves while driving, but their passengers and other drivers on the road as well.
More From New Jersey 101.5 FM