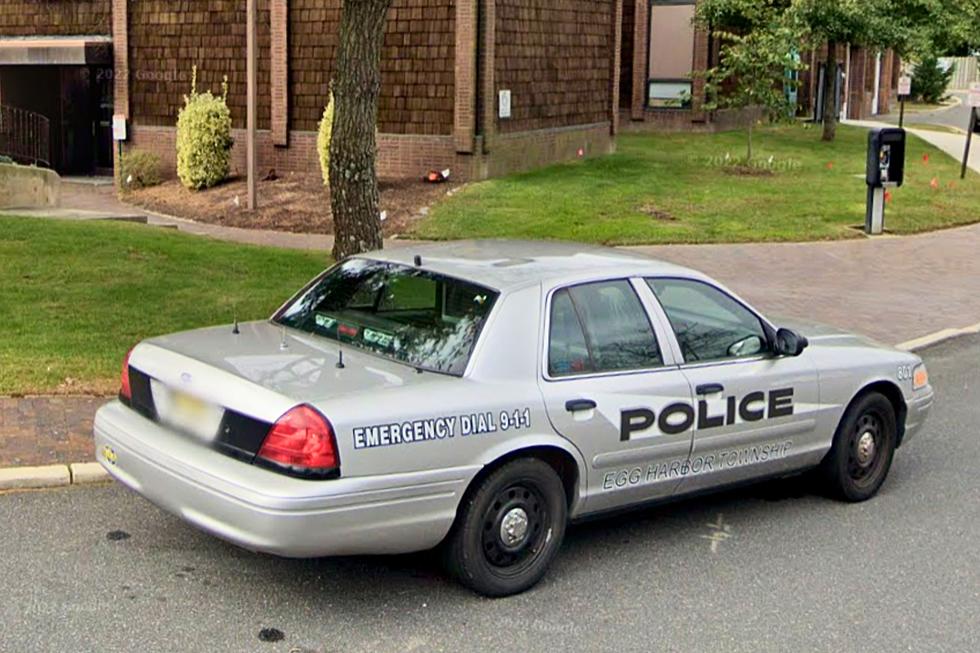 NJ trio leaves dogs tied to a tree to starve, officials say
Egg Harbor Township police vehicle (Google Maps)
🔴 Police found two dogs tied to a tree
🔴 Three people are accused of leaving the dogs there for over a week
🔴 One of the dogs died before police found them
---
EGG HARBOR TOWNSHIP — Three people are charged with animal cruelty for leaving a pair of dogs tied to a tree for over a week, according to authorities.
The Egg Harbor Township police were called to Wilburforce Avenue for a report of two abandoned dogs on Wednesday.
When officers got there, they found the dogs had been left tied to a tree. According to the Atlantic County Prosecutor's Office, one of the dogs was already dead. The other was emaciated from starvation and needed emergency medical care.
The prosecutor's office said that investigators found the dogs had been there for at least a week.
On Wednesday, authorities arrested and charged three people from Egg Harbor Township.
Derek Hardy, 58, Lassale Hardy, 56, and Shak Balayet, 51, each face two counts of third-degree animal cruelty. They are also charged with disorderly persons offenses for animal cruelty.
"The Prosecutor's Office would like to remind the public that any pets that can no longer
be properly cared for, or are no longer wanted, can be surrendered to the Atlantic
County Animal Shelter in Pleasantville or the Humane Society in Atlantic City," the prosecutor's office said in a statement.
Rick Rickman is a reporter for New Jersey 101.5. You can reach him at richard.rickman@townsquaremedia.com
Click here to contact an editor about feedback or a correction for this story.
Even more cutest pets in New Jersey — 2023
We asked for the cutest pets — and we got 'em! Here are some more of all the furry, scaly, feathery and wrinkly friends in the Garden State.
We've announced our winner here.
Top 20 highest average property tax bills in NJ for 2022
Based on the average residential property tax bill for each town in New Jersey in 2022, these are the 20 highest.
NFL pros from New Jersey
There are more than 60 active pros with NJ roots.
More than 10 players who made it to the NFL conference championship games this year have NJ ties — and four active NFL quarterbacks were born in the Garden State.
Some of them may even be on your fantasy football team.
More From New Jersey 101.5 FM