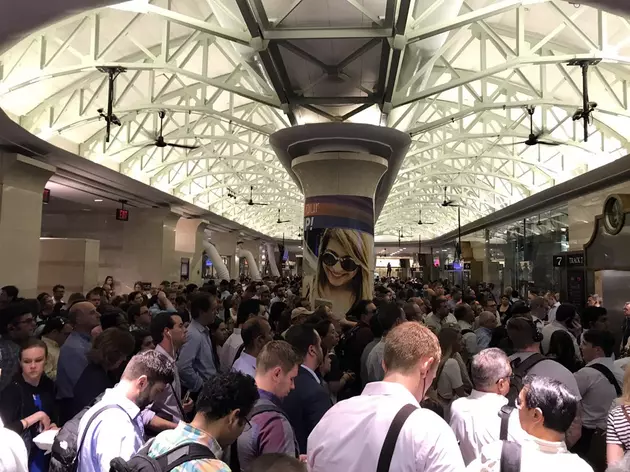 NJ Transit winter work to affect Northeast Corridor, North Jersey Coast Line
NJ Transit platform at New York Penn Station (Justin Lew Black)
NEWARK — In January, it will be Northeast Corridor and North Jersey Coast Line riders' turns to bear the brunt of NJ Transit schedule adjustments.
The project will also require some single-track closures on weekdays, which will impact NJ Transit commuters on five trains that will end or begin their runs in Hoboken.
The specific changes will be in effect Jan. 8 to May 28.
NJCL train 3216, the 6:11 a.m. New York-bound Long Branch departure, will now depart at 6:23 a.m. and will be diverted to Hoboken, renumbered as 2604
NEC train 3122, the 7:06 a.m. New York-bound departure from New Brunswick, will terminate at Newark Penn Station, renumbered as 5822.
NJCL train 3267, the 5:25 p.m. departure from New York Penn Station, will originate from Hoboken at 5:22 p.m., renumbered as 2609
NEC train 3171, the 5:43 p.m. departure from New York Penn Station, will originate at Newark Penn Station at 6:03 p.m., renumbered as 5869
NJCL train 3441, the 6:51 p.m. departure from New York Penn Station, will be cancelled
The times and stops on some other trains may also will be adjusted but no specific trains were identified Tuesday.
NJ Transit suggested that North Jersey Coast Line passengers pick up an Academy Bus from the PNC Bank Arts Center off the Garden State Parkway in Holmdel. Suburban Transit/Coach USA offers alternate bus service for Northeast Corridor riders in Middlesex and Mercer counties.
No cross-honoring will be in place for the alternatives, nor will fares be reduced as they were for the summer work on the Morris & Essex Line.
Executive Director Steven H. Santoro encouraged passengers to prepare their alternates so this phase of the project goes smoothly.
"I want to thank our customers in advance as we continue to support Amtrak's efforts to renew critical infrastructure at Penn Station New York and avoid a repeat of the derailments we saw this past spring," Santoro said.
More From New Jersey 101.5 FM