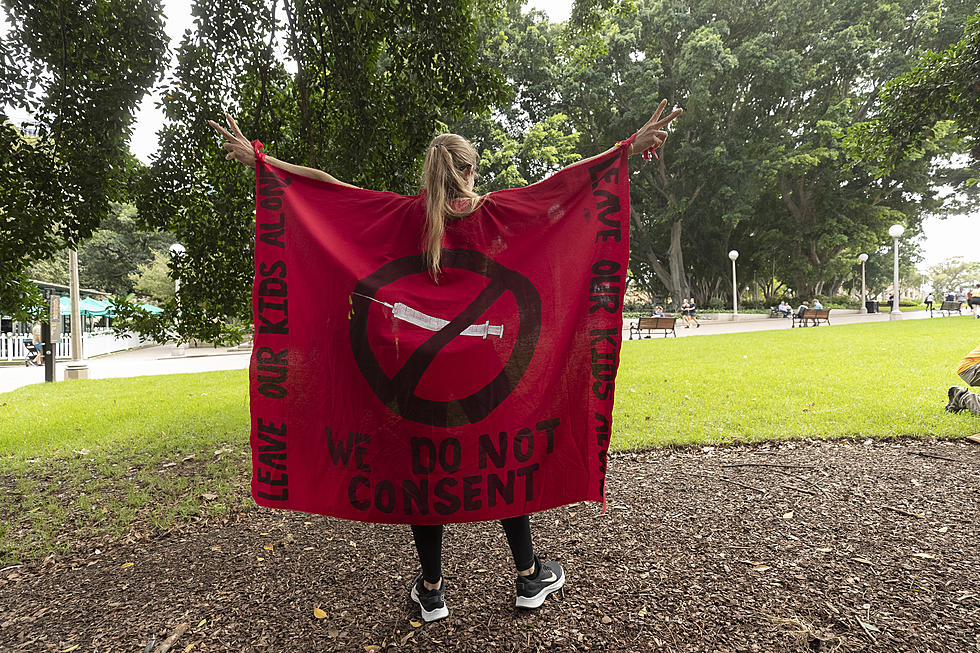 NJ parents plan to rally against vaccine mandates (Opinion)
Getty Images
It is happening today from 12 pm to 2 pm at The College of New Jersey. Families for Medical Freedom and NJStandUp want all parents concerned about COVID-19 vaccine mandates to show up at the college in Ewing to let their voices be heard.
It seems that no one is listening, and we're talking about our children's health and safety.
Children and young adults are at very low risk of contracting COVID-19, yet many of our colleges and universities, both state and private are mandating vaccines if students want to attend in person. Just a few years ago, nobody could image such a policy being put into place for a vaccine that still only has emergency use authorization.
According to Families for Medical Freedom, even students who receive a COVID shot exemption will not be allowed to live on campus, will have extra mask requirements and will be regularly swabbed for COVID-19. They fear these students will be ostracized and banned from many school activities.
If you feel like you don't have a voice or a choice, you will find like-minded people on Facebook and online. You just have to look harder than usual.
To have to choose between your own medical choices for the safety and security of your own kids and their education in the United States of America is outrageous.
Many people opposed to the mandates are not anti-vaxxers or fringe activists, they just see that the COVID paranoia is out of control. Powerful forces in government, big tech, and the medical establishment are making it hard to maintain our freedom of choice. The rally is today, Monday July 19 at the TCNJ Campus in Ewing.
The post above reflects the thoughts and observations of New Jersey 101.5 talk show host Dennis Malloy. Any opinions expressed are Dennis Malloy's own.
Powerful photos of NJ parents protesting Murphy's orders
More From New Jersey 101.5 FM