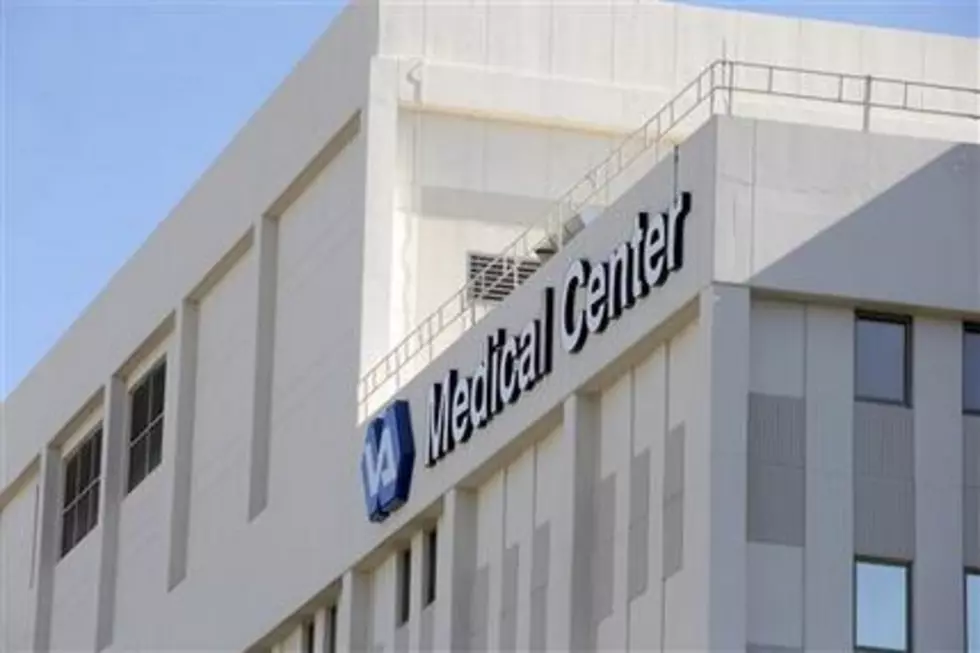 NJ Lawmakers Support VA's Decision [AUDIO]
The Phoenix VA Health Care Center, where federal investigators swept in last month amid allegations of a disturbing cover-up. (AP Photo/Ross D. Franklin)
It's deja vu for some Garden State lawmakers, who are learning what the federal government is planning to do to fix the nation's beleaguered Veterans Affairs health care system.
Last year, a bipartisan group of New Jersey state lawmakers, on a special task force, came up with recommendations on how to improve health care access to vets living in South Jersey after holding a number of public hearings and gathering data from surrounding medical facilities.
"We felt that portability of health care was most important, that would allow veterans to go to any hospital of their choosing," said State Senator Chris Connors (R-9), a member of the Veterans' Hospital Task Force.
The Task Force found that building additional Veterans Hospitals for South Jersey vets was cost-prohibitive.
Connors said, ironically, the federal government is finally expanding the number of veterans who can receive care at private hospitals, to address the VA backlog crises.
He said they sent the comprehensive recommendations made by the Task Force for expanding health care access for military veterans to the US Department of Veterans Affairs last year.
"It urged the Federal Department of Veteran Affairs to take appropriate action to expand health care across the nation for military veterans," Connors said.
He said according to the Task Force's findings, private hospitals, rehabilitation centers and other facilities were confident that they could expand its services to accommodate Vets.
"In our discussions with some of the major hospitals, they've indicated that they are willing and able and very much prepared to provide very high quality medical care to the veterans in an expedited manner."
A press release from the 9th District states:
"Among the Task Force's key final recommendations was the creation of a pilot program to give area veterans greater access or portability of health care insurance and treatment to local medical centers, including Atlanticare, the Bacharach Institute of Rehabilitation, Cape May Regional Medical Center, the Virtua System, Shore Memorial Hospital, the Inspira Health Network and the Meridian Health Care System, which represents just a portion of the health care facilities that expressed interest in participating in the pilot program."
"It doesn't seem to make much sense to me when hospitals have been struggling that we would be directing a segment of our society to specific hospitals run by the federal government when they can have these services directed to the (private) hospitals," Connors said.
No word yet on how that will impact New Jersey.