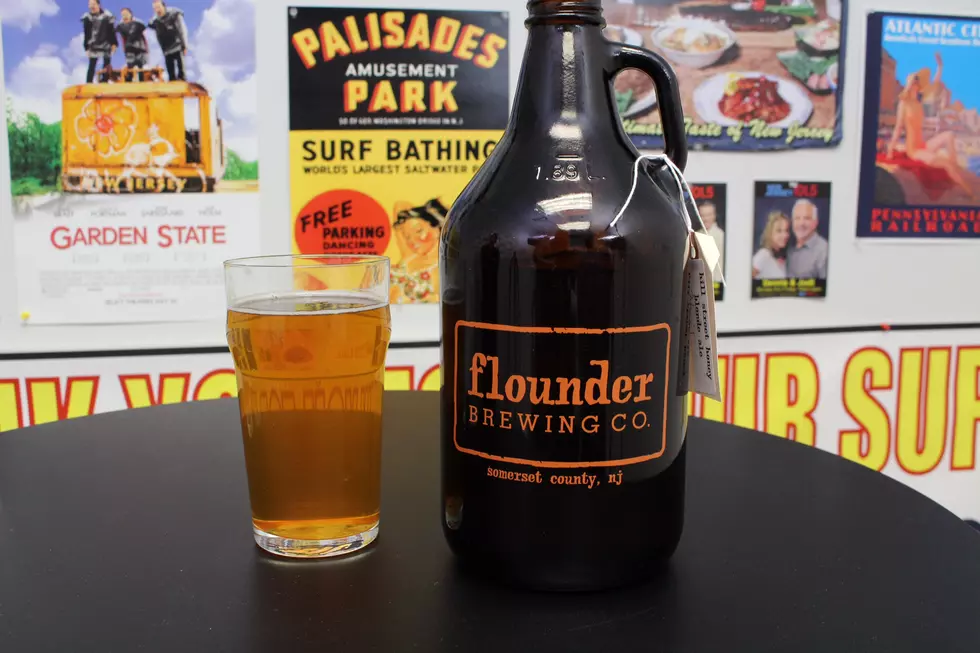 Flounder's Hill Street Honey: NJ Craft Beer Review Ep. 2
Flounder's Hills St Honey - Photo by: Chris Eannucci - Townsquare Media
This week we try a beer from my hometown of Hillsborough. It's Flounder's Hill Street Honey, a blonde ale that is brewed with several additions of NJ honey.
I think this is a great beer for our second beer on the show. It's the perfect beer for someone looking to understand more about craft beer. It's very drinkable, very approachable but it still has a lot going on.
You can smell the honey, the notes of orange, it has a slight bitterness but is balanced very nicely by the malt. If you're new to local craft beer this is a great place to start.
Flounder is a tiny brewery but they brew seriously good beer. They call themselves a nano-brewery and because they are so small the only way to try their beer is to go get a growler filled, or find a restaurant that has them on tap. Your best bet is to pay attention to their social media to find out when they will be open or when a restaurant will have them on tap.
More From New Jersey 101.5 FM