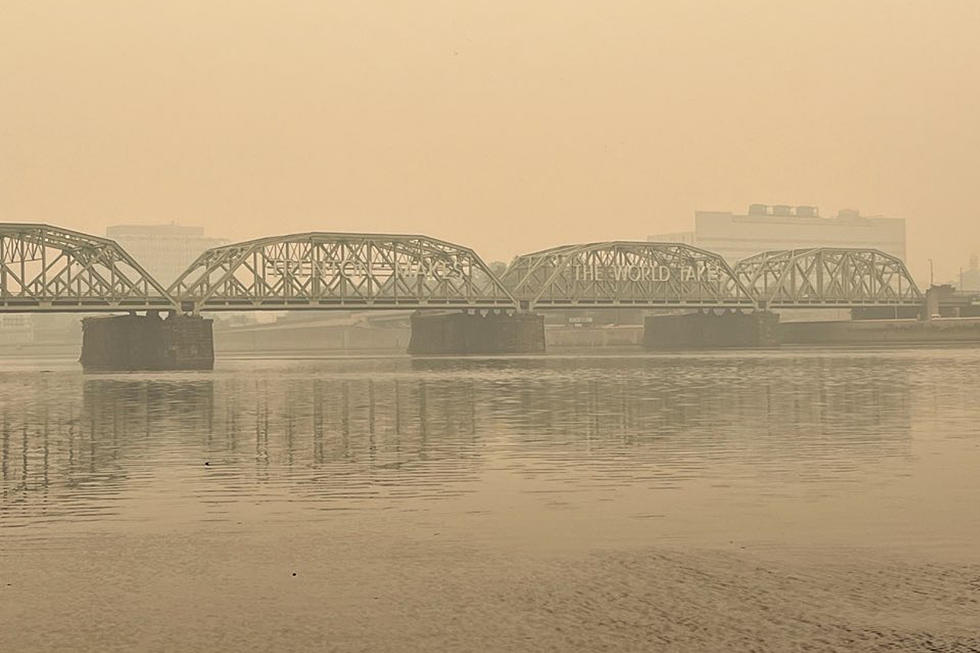 NJ covered in smoke & climate crazies want action (Opinion)
Via Governor Murphy on Twitter
This week smoke from the wildfires in the province of Quebec in Canada caused a red flag warning through the state and almost all of the Eastern Seaboard.
The air quality in New York City on Tuesday was the worst ever recorded. People were urged to stay indoors and avoid strenuous outdoor activity, especially for the vulnerable. Most of us smelled smoke. Well, morons like Alexandria Ocasio-Cortez smelled opportunity.
AOC took the famous Democrat phrase of "never let a crisis go to waste" seriously on Tuesday. 
She used the wildfires and subsequent health alert to promote her green new deal pipe dream, scam, power grab, liberty snatching, money-sucking scheme.
While everyone around here is saying "I don't ever remember it being this bad", the west has been dealing with this for decades and even centuries. It has happened long before we were here and yes long before any combustion engines or coal-fired plants existed.
The year was 1780 and the event was called New England's Dark Day. Around this time of year on May 19, 1780, the skies turned dark all-over New England and eastern Canada for about 2 days.
Forest fires raged out of control and just like this week wind patterns blanketed the northeast with smoke so thick some lawmakers in Connecticut at the time were convinced it was judgment day.
Fast forward 233 years and the religion of the day is CLIMATE CHANGE. So lawmakers like AOC call not for people to repent for their sins, but to bow to big government and take whatever they want from us, including our liberty.
It is the true meaning of hysterical. There was also The Year Without A Summer, where temperatures dropped below freezing, crops failed, and ponds froze all over New England in the year 1816.
Luckily back in those days there was no internet, no social media, no fear-mongering cable news networks and yes, NO COMBUSTION ENGINES to blame.
So, their fear was met with prayer and perseverance. Today it's met with fear-mongering, finger pointing and a heavy dose of leftist hysteria.
If you want to blame anything, blame the Canadian government for not properly managing the forests on their public lands that may have led to suck extensive fires, all in the name of wildlife preservation. Ironic, no?
NJ's crazy haze, choking smoke, and sinister sky
LOOK: Here's where people in every state are moving to most
Opinions expressed in the post above are those of New Jersey 101.5 talk show host Dennis Malloy only.
You can now listen to Dennis & Judi — On Demand! Hear New Jersey's favorite best friends anytime, anywhere and any day of the week. Download the Dennis & Judi show wherever you get podcasts, on our free app, or listen right now.
Report a correction 👈 | 👉 Contact our newsroom
More From New Jersey 101.5 FM