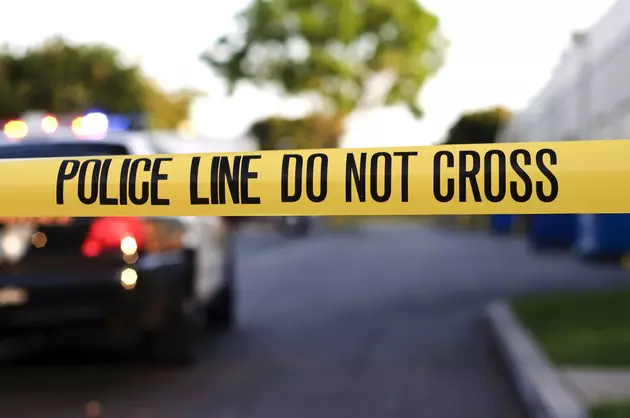 NJ cold case unit could help solve enduring mysteries
John Roman, ThinkStock
NEWARK — A murder that took 50 years to solve spurred Monmouth County Prosecutor Christopher Gramiccioni to commit more resources to investigating cold cases, the mysteries that often hold a lurid fascination for the public but leave lingering emotional damage for those who knew the victims.
Gramiccioni and New Jersey's other 20 county prosecutors may get even more help from the state, which is considering forming a statewide cold case unit to assist in investigating the hundreds of unsolved homicides in New Jersey dating back decades.
Attorney General Gurbir Grewal announced recently a panel led by former state Supreme Court Justice Virginia Long would study the issue, with a report expected in the fall.
It's a welcome development for prosecutors who often must find creative ways to juggle resources to investigate old cases without shortchanging new ones.
Cold case investigations "are very personnel intensive, so you really need people who are dedicated to that," said acting Essex County Prosecutor Robert Laurino. "There's always strength in numbers, and it also helps to have people who can take a new look with a fresh set of eyes."
Laurino's office has a sergeant in the homicide division who oversees cold case investigations and enlists the aid of local investigators who may have worked on a case at its inception.
The Ocean County Prosecutor's Office is considering the idea of using retired police detectives who are willing to volunteer their time to review cases that have gone cold.
Chief of Detectives Glenn Miller said the office would certainly welcome assistance from the state in this area.
"Give it to new eyes. Maybe the new eyes will see something that the original investigator or investigators didn't see," Miller said.
Atlantic County Prosecutor Damon Tyner said his office splits up cold cases among the detectives assigned to the major crimes unit. Earlier this year, two retired detectives volunteered their services to review cases as well, Tyner said.
One of those cases is also one of the state's most perplexing mysteries -- the murder of four prostitutes whose bodies were dumped just outside Atlantic City in 2006. The case is still a "very active" investigation, Atlantic County prosecutor's office spokeswoman Donna Weaver said.
In Monmouth County, Gramiccioni formed a separate cold case unit in January staffed by a senior assistant prosecutor and two detectives, one of whom is a forensic specialist. The move was prompted by the solving of the 1965 murder of Mary Agnes Klinsky, a high school senior found beaten to death alongside a highway.
New DNA testing revealed two years ago the murder was committed by Robert Zarinsky, a notorious serial killer who had died in prison in 2008.
"He'd already passed away, but we felt it was something important to give this family closure," Gramiccioni said. "The fact we were able to give them something resembling peace of mind was one of the best experiences of my professional career. I felt I wanted to put full-time staffing toward this."
Though Grewal said discussions about a statewide cold case unit have been ongoing since he took office in January, his recent announcement arose out of another cold case that had a less favorable outcome.
Eric Kelley and Ralph Lee each spent more than 20 years in prison for the 1993 murder of Paterson video store clerk Tito Merino but were released last year after DNA evidence pointed to another suspect. The Passaic County prosecutor's office said this month it wouldn't retry the pair, and Grewal's office has taken over the investigation.
New Jersey wouldn't be the first state with its own cold case unit. For example, Connecticut formed one in 1998 and has gained convictions in more than a dozen previously unsolved murders, according to the state's division of criminal justice.
A unit dedicated to unsolved cases can be a big help to overtaxed county and local investigators, said Kenneth Mains, founder of the American Investigative Society of Cold Cases, a Pennsylvania-based group that assists law enforcement with unsolved cases.
"The thefts, the drug cases, the robberies, the insurance fraud and other cases keep coming in to them," Mains said. "They eventually push that homicide off their desk and work on the incoming cases and, unfortunately, the homicide gets put in the filing cabinet and becomes cold. It happens all over the United States every day."
More from New Jersey 101.5:
More From New Jersey 101.5 FM