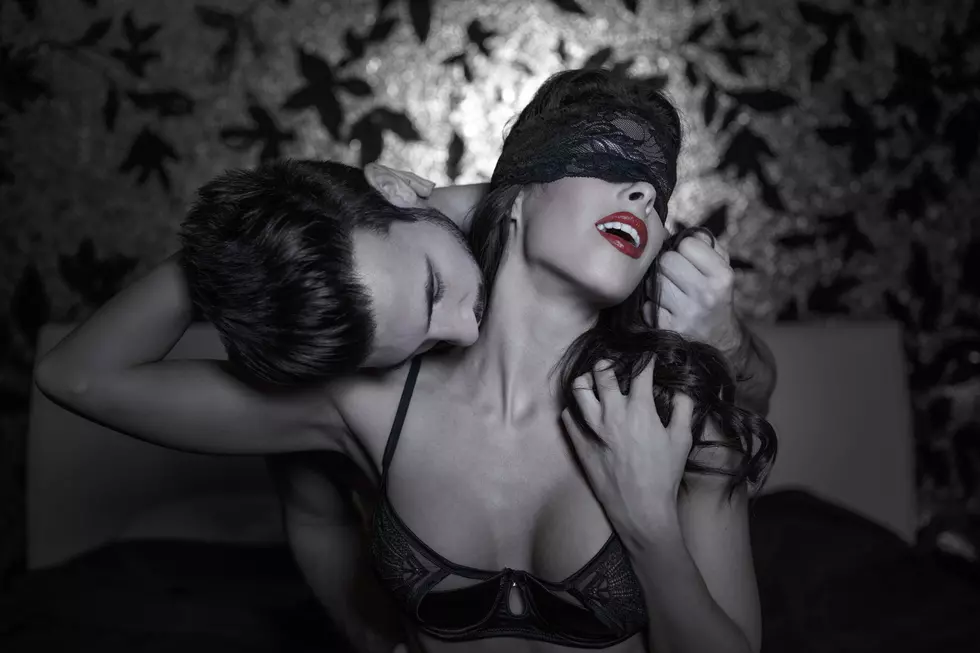 NJ adult stores for Valentine's Day in almost every NJ county
sakkmesterke
Valentine's Day falls on a Tuesday this year. Whether you and your s.o. are celebrating the weekend before, after, or making a loveapalooza fest of the whole week, we have you covered.
Sure David Bradley chocolates are great. Flowers are nice. But it doesn't have to end there. If you want to have a truly hot night, you can get creative. Heck, even crazy. And you'll find plenty of crazy at adult shops throughout New Jersey.
Now, maybe you just want a set of pink fur-lined handcuffs. Or a satin blindfold. Or maybe you want to buy things you didn't even know existed and see who loses their mind first in the bedroom.
But where? If you've never been to one of these places it can be downright intimidating. That I can't help you with. But I can at least tell you where they are.
For Valentine's Day, here's a list of some adult stores in New Jersey and I'm including one from just about every county. Trust me, this is only a partial list.
Atlantic County
1544 Atlantic Avenue
Atlantic City
Open 24/7
They apparently even sell hookahs.
Bergen County
820 Washington Ave.
Carlstadt
They describe themselves as a classy adult store and sexual healing center. Was Marvin Gaye here?
Burlington County
731 W Rt 70
Marlton, NJ
There are things on their site I didn't know existed. They offer free shipping on orders over……wait for it.......$69.
Camden County
300 Vine St.
Camden
It's not just sexy stuff for couples, they even have things like Beer the Card Game and Weed the Card Game. Hey, whatever helps get the party started.
Cape May
429 Washington St.
Cape May
If all the rest is far too intimidating, this is a true class act of a store that only sells intimate apparel and offers custom fittings.
Cumberland County
Carnival2
1778 N Delsea Dr.
Vineland
No working website I can find so you're on your own.
Essex County
78 Fillmore St.
2nd floor
Newark
All I can tell you is there are naughty nurse and sexy Santa costumes on their Facebook page. But doesn't that 'second floor' thing sound like there should be a speakeasy style secret knock to get in?
Spencer's
Livingston Mall
112 Eisenhower Pkwy
Livingston
Don't laugh. They have some things at Spencer's that will make a stripper blush.
Gloucester County
5101 NJ 42
#12
Blackwood
It's between a tattoo shop and an electric supply store. How Jersey is that?
Hudson County
5507 Bergenline Ave.
West New York
Perfumes, lingerie, and...other.
Hunterdon County
Bad news, lovers. In this conservative county, I couldn't find a single adult shop, not even a single lingerie store. There used to be Allure Lingerie in Flemington but Google lists them as permanently closed.
Here's what you do. Go to Kohl's. Get yourself the sexiest nightie you can find. Then go to the family planning aisle of Walgreens in Flemington. There are things in that aisle that might surprise you that have little to do with family.
Mercer County
1030 NJ 33
Hamilton Township
They have everything. And a surprisingly friendly staff. I mean, uh, I've heard. Yeah.
Middlesex County
321 Rt 1
Edison
I feel like this place has been there forever. It may pre-date the pilgrims.
Monmouth County
5204 Rt 33 West
Farmingdale
Selling anything your heart, and body, desires for over 60 years. They even offer a military discount. Who says you can't be patriotic and horny at the same time!? They want you to be 21 or over to walk in.
Morris County
286 US 46
Rockaway
Clothing, toys, party games, you name it, they'll hook you up for Valentine's Day.
Ocean County
235 Chambersbridge Rd.
Brick
Their Facebook page shows a decent (or, indecent?) amount of lingerie.
Salem County
Truth Is...
150 N Virginia Ave
Salem
This is a lingerie store but beware there's conflicting information about whether they're currently open.
Somerset County
1005 US-22
North Plainfield
Hey, you can feel less dirty by shopping here since "couple" is right in the name!
Sussex County
I tried for you Sussex, I really did. But my Googling skills couldn't come up with anything. You'd think having "sex" right in their name this county would be a little more fun!
Union County
Adan y Eva
956 Elizabeth Ave.
Elizabeth
A little something for everyone. Just don't hit on the mannequins in lingerie please!
Warren County
Just like Hunterdon and Sussex counties, nothing I could find.
What is it about this part of the state? But here's what you counties can do. Not far away just across the Delaware in New Hope, PA., there's a lingerie store called Surrender selling "romantic apparel."
They're at 11a W Mechanic Street. And in East Stroudsburg, PA. at 118 Trellis Way there's the adult entertainment store The Pink Pony selling way more than lingerie.
Also there's Adult Playtime Boutique at 3517 PA-611 in Bartonsville, PA. that will rock your Valentine's Day if you're in one of Jersey's dry counties, so to speak.
As with anything, you should definitely check ahead with a place directly before heading there as you never know when a business may suddenly be closed.
Opinions expressed in the post above are those of New Jersey 101.5 talk show host Jeff Deminski only.
You can now listen to Deminski & Doyle — On Demand! Hear New Jersey's favorite afternoon radio show any day of the week. Download the Deminski & Doyle show wherever you get podcasts, on our free app, or listen right now.
Click here to contact an editor about feedback or a correction for this story.
Inside Scarlett Johansson's $1.8M NYC Penthouse
Take a look inside Scarlett Johansson's longtime New York City penthouse, which she sold for $1.8 million.
Unbelievably Expensive Divorces
Cape May, NJ: 15 wonderful places to visit
More From New Jersey 101.5 FM