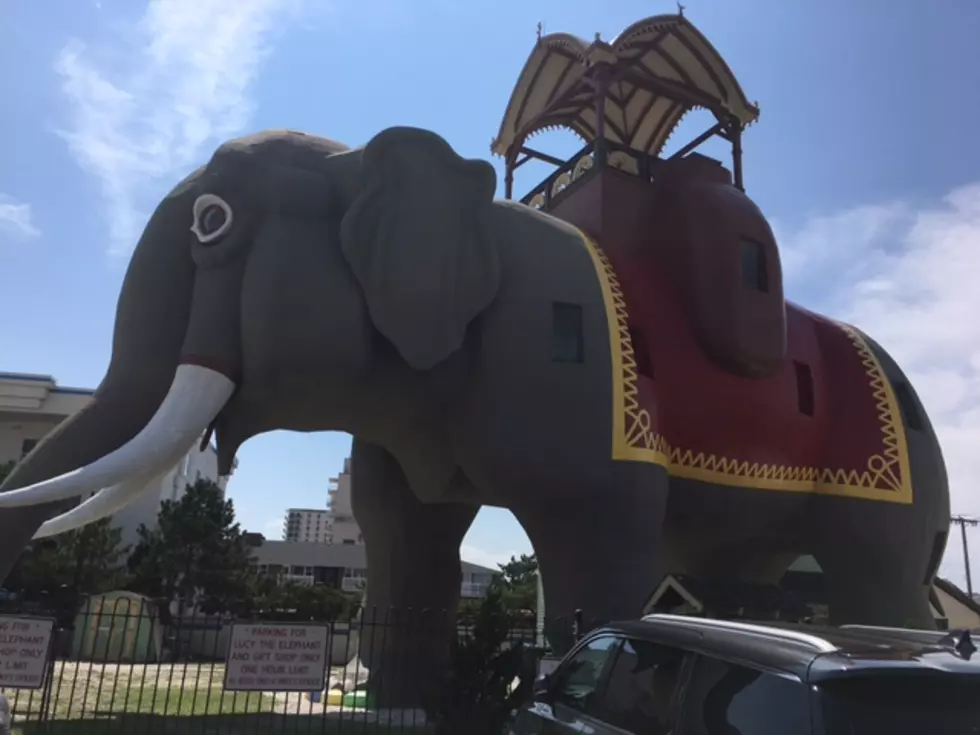 New Jersey has the oldest roadside attraction in America
(Dennis Malloy/Townsquare Media)
Did you know what the oldest roadside attraction in America is? If you've never been to the Jersey Shore south of Seaside Heights, you probably don't. You may have never even heard of it.
But for those of us growing up in South Jersey, we all know about Lucy The Elephant.
It was built in 1881 out of wood and tin sheeting and was made to attract tourism and promote real estate sales. Lucy stands about 6 stories tall and the old lady has been though a lot over the years.
Now, it's in great shape having survived a lightning strike in 2006 and getting her toes wet in Superstorm Sandy in 2012. Lucy has been in several movies including National Lampoon's Vacation, Moulin Rouge, Atlantic City and The King of Marvin Gardens.
I had the chance to visit her again in August and even enjoyed a scenic lunch next door. It's about two miles south of Atlantic City and if you go to the observation deck at the top, you get a great view of the AC skyline and the beaches of Margate, Ventnor and Longport.
For more information about Lucy the Elephant, visit their website here.
More from New Jersey 101.5:
More From New Jersey 101.5 FM