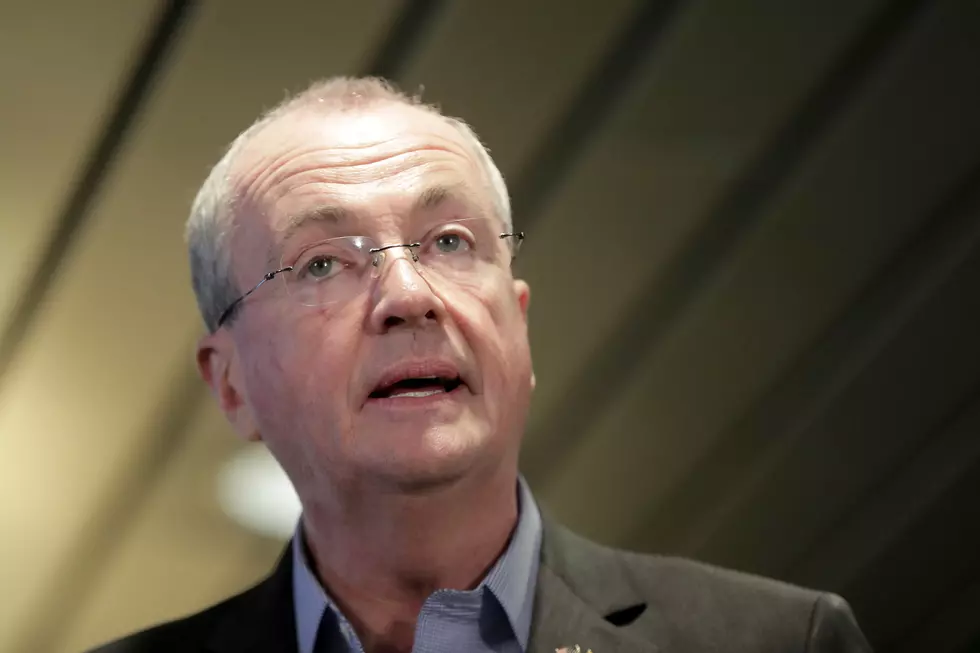 Murphy's 'curious lack of interest' in rape allegation
New Jersey Gov. Phil Murphy speaks during a news conference on Friday, Nov. 16, 2018, in Woodbridge, N.J. (AP Photo/Julio Cortez)
State Senator Loretta Weinberg, co-chair of the Joint Legislative Committee looking into the hiring practices of Gov. Murphy's administration, remarked this week that there was a "curious lack of interest in the details" by Murphy after Katie Brennan reached out to him in an email about a "sensitive matter."
On Tuesday, Brennen testified before the committee that her pleas for justice as a rape victim went unanswered for months. Every member of the committee said they believed her story to be credible. It has also raised more serious questions about how Murphy and his staff handled the matter. According to Brennan, she sent an email to Murphy's personal account on June 1, saying she needed to speak to him about a sensitive personal matter. Forty-one minutes later, Murphy wrote back saying he knew her well, and was "on it." It was then, it appears, Murphy got his lawyers involved, forwarding the matter to the Governor's Counsel and council for the campaign. Murphy claims he was just delegating, but some have questioned why Murphy involved lawyers, and not the constituent relations staffers who typically handle such matters.
Murphy maintains he didn't know Katie Brennan had accused fellow staffer Al Alvarez of rape until October, when Alvarez resigned from his post at the Schools Development Corporation. If Murphy testifies, it's likely lawmakers will press him hard on this. Lawmakers are also likely to question why multiple senior administration staffers didn't bring the matter to Murphy's attention.
Another nugget out of Brennan's five hours of testimony is potentially the most damaging to Murphy. After speaking to the Hudson County Prosecutor, Brennan was so convinced Alvarez was going to be charged with rape, she gave the heads up to members of Murphy's transition team.
Shortly after she made that call, the prosecutor informed her no charges would be filed. While it is certainly possible Brennen could have misinterpreted what she was hearing from the prosecutor, her testimony on this point raised more than a few eyebrows, and have led some to wonder if someone from the Murphy camp called the prosecutor and influenced the decision not to bring charges.
Attorney General Gurbir Grewal has said the Hudson County Prosecutor did nothing wrong. The Middlesex County Prosecutor is taking a second look at the case.
Then there is the testimony from Brennan about how she got her job.
She said she was hired without a formal job interview or even filling out an application. She told committee members she believed her work on the campaign was her job interview, and lawmakers seemed to accept that. However, if Brennan was hired without a formal job interview, is the same true for Alvarez? If staffers were aware of Brennan's allegations against him, wouldn't a formal job interview have given them a chance to ask him about it?
The committee next meets on Dec. 18. They have not ruled out calling Murphy to testify. During a press conference on Wednesday, Murphy did not rule out appearing before the committee. It would be a risky move. Most insiders say it could be catastrophic for the governor who could only emerge looking either uninformed or incompetent.
More From New Jersey 101.5 FM