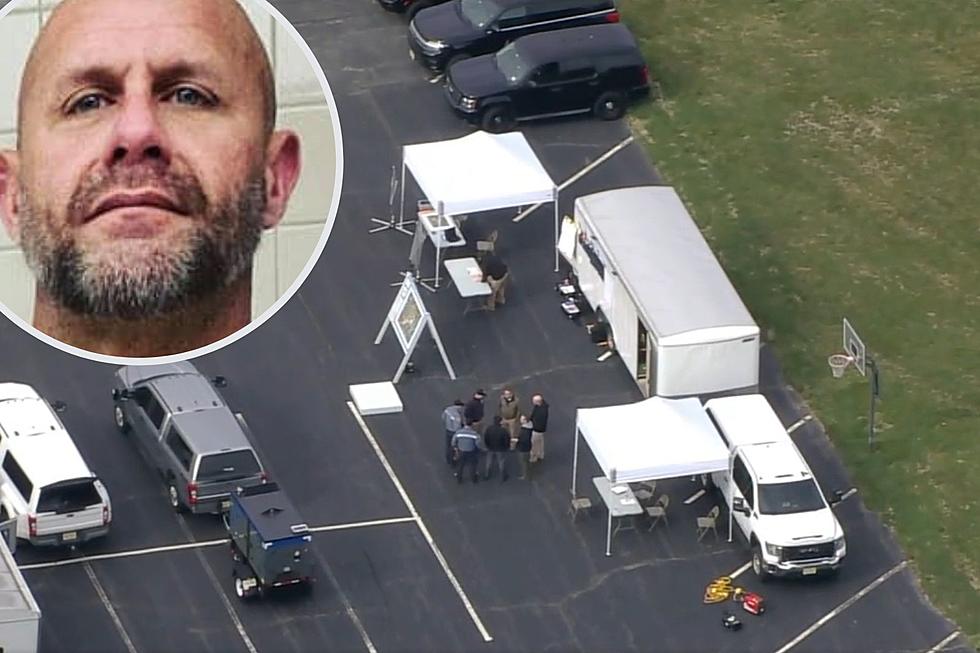 NJ State Police trooper is found after going missing in Pennsylvania
Earlier search for NJ State Police trooper Jason Dare (6 ABC Action News)(NJ State Police)
🔴 Trooper Jason Dare, 46, walked away from a Pennsylvania medical facility Sunday
🔴 Dare has been a New Jersey trooper since 2004
🔴 Details of his being found were not disclosed
---
A New Jersey State Police trooper who walked away from a Pennsylvania medical facility has been located after four days of being considered missing.
Jason Dare, 46, of Cumberland County, was last seen at the facility in Media, Pennsylvania, early Sunday evening. New Jersey State police described Dare as an "endangered person" on their social media.
He was safely found in Pennsylvania, according to State Police, which offered thanks for the support and tips in an effort to locate Dare.
Details about the circumstances of his being found were not disclosed.
Payroll records indicate Dare has been a public employee since 2004.
Dan Alexander is a reporter for New Jersey 101.5. You can reach him at dan.alexander@townsquaremedia.com
Click here to contact an editor about feedback or a correction for this story.
Play ball NJ: These MLB pros are from New Jersey
A fair amount of New Jersey born baseball players have made it to the majors. These pros, active to start the 2023 season, all have NJ roots.
How much your school district gets under Murphy's proposed 2024 budget
Gov. Phil Murphy's porposed 2024 budget includes $1 billion in new spending for school funding including pre-K funding, pension and benefits, and an additional $832 million in K-12 aid, which is listed below by county and district.
Up or down? Average property tax changes in NJ in 2022
Below are the average property tax bills for every municipality in New Jersey last year.
The towns are listed from the biggest cut in the average bill to the highest increase. On the county maps, the deeper red color means a higher increase above 2% whereas the darker green signifies a smaller increase or a reduction.
Each listing also shows how the average tax bill is split among the county, school and municipal governments.
More From New Jersey 101.5 FM