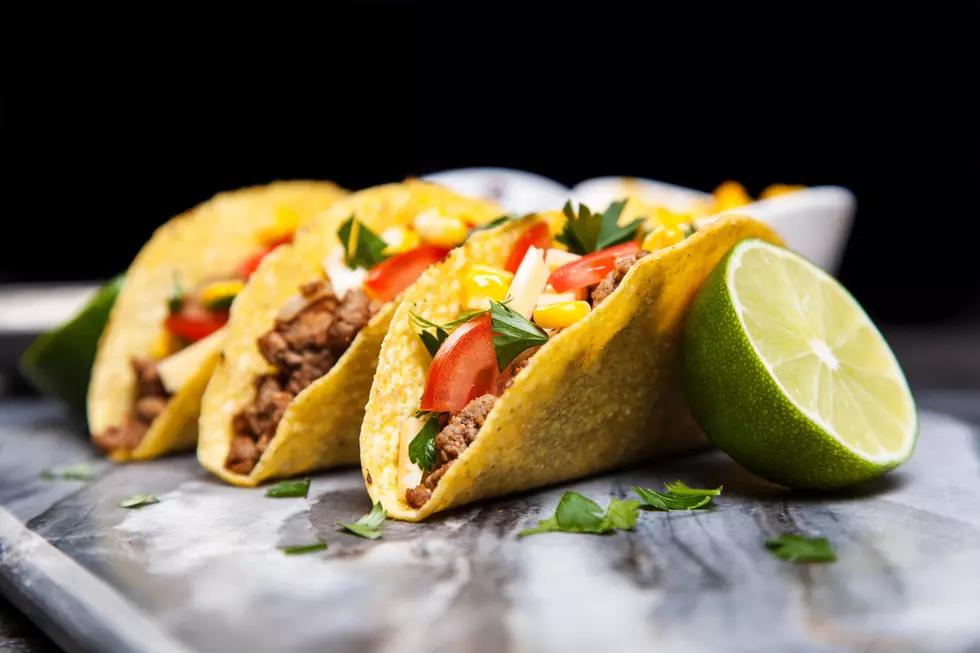 What is the most popular Mexican restaurant in New Jersey?
GeorgeDolgikh
🌮 Bookies.com has put a list of the most popular Mexican restaurants in each state
🌮 The same eatery was named in New Jersey, Connecticut and Pennsylvania
🌮 Enjoy great food, drinks and Cinco de Mayo specials
---
Cinco de Mayo is upon us.
Many people will be flocking to their favorite Mexican restaurants to chow down on some amazing dishes like tacos, enchiladas, burritos, fajitas, nachos, chimichangas, and wash them all down with some tequila and margaritas.
Everyone has their own favorite place to visit, right? New Jersey has some of the best Mexican restaurants and you can check out that list here.
However, Bookies.com dove into data on Google Trends to determine what the most popular Mexican restaurant in each state was over the past five years. Check out the full list.
Before we get to New Jersey, these are the top places in across the rivers
The most popular Mexican restaurant in New York is:
https://www.menuguide.com/NY/Elmira/Garcias-Mexican
Plus, you must eat! There are so many dishes to choose from including chimichangas, burritos, tacos, taco salads, fajitas, quesadillas, and much more!
What about Delaware?
The most popular Mexican restaurant there is
Aureas Mexican Restaurant
3624 Bayard Dr, Claymont
At Aureas Mexican Restaurant, enjoy a variety of classic dishes plus Mexican sandwiches such as the Carnitas Sandwich (roast pork) and the Chorizo Sandwich (Mexican sausage), gorditas, seafood dishes, and more.
So, what is the most popular Mexican eatery in New Jersey? You might be a little surprised.
Margaritas Mexican Restaurant
There are two locations:
270 Route 37, Toms River
53 US-1, Metuchen
https://www.margs.com/cinco
The first Margaritas Mexican restaurant soon opened in Orono, Maine. He and his first partner would take countless adventures to Mexico in search of everything to make their restaurant authentic: carved chairs, furnishings, artwork, and colorful tile by the truckload. For years, they organized trips to Mexico for managers and staff so they could immerse themselves in the food and culture.
Margaritas brings that authenticity of Mexico to its restaurants in Toms River and Metuchen.
Enjoy favorites like chicken chimichangas, The Burrito Supreme, Margaritas Famous Taster (which is a little bit of everything), and the Quesadilla Extravaganza.
Be sure to try their specialty margarita drinks including flavors like blood orange, lime in the coconut, black raspberry, strawberry basil, and prickly cactus, to name a few.
How about Margaritas' famous "Go Naked" drinks, made from fresh-squeezed limes?
Margarita flights are also available, as well as their new house-made infused tequila margaritas made with 100% blue agave tequila.
Today, May 4, win free dinner for a year! You must be present at a participating Margaritas Restaurant to enter. No purchase necessary. Winners will receive one entrée per week loaded onto a Circle of Friends account starting June 1. The free entrée expires after one week if unused. Entries will be accepted until closing today.
On Friday, Cinco de Mayo, enter to win a trip to Mexico! Margaritas will be giving away souvenir cups, and partying Cinco style. The festivities kick off at noon. You must be present to win the trip, which represents a $4,000 travel voucher towards a trip that must be booked with Superior Cruise & Travel."
Then, on Saturday, May 6 (the day after the fiesta), enjoy $6 hornitos shots, and $20 Corona buckets.
According to Bookies.com, Pennsylvania and Connecticut agree with New Jersey.
Margaritas Mexican Restaurant is the most popular Mexican eatery in those states, as well. There are three Margaritas in Pennsylvania and two in Connecticut.
Whatever you choose, enjoy it with friends and family and make memories!
How to make the best guacamole
Jen Ursillo is a reporter and anchor for New Jersey 101.5. You can reach her at jennifer.ursillo@townsquaremedia.com
Click here to contact an editor about feedback or a correction for this story.
More From New Jersey 101.5 FM