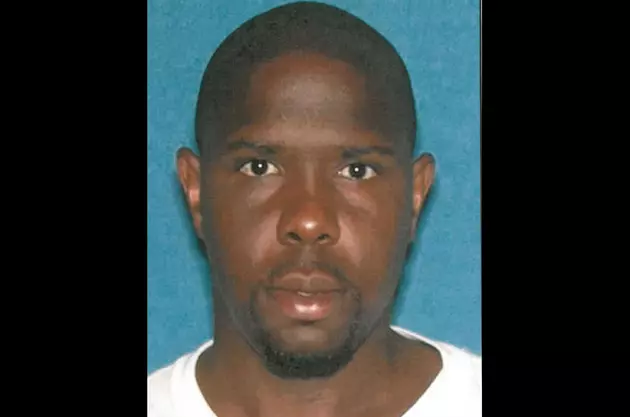 Man accused of shooting 4 just paroled for rape and robbery
Hamilton Police Division
HAMILTON (Mercer) — The man accused of shooting at four people in an attempted carjacking Saturday had just been paroled on kidnapping, aggravated sexual assault and robbery convictions a few months ago.
Hamilton Police say Cedrick Hodges, 34, of Trenton got into the backseat of a car that had just been parked on Broad Street around 9:20 p.m. and demanded the driver, a 53-year-old woman, give him the car. That sent off a series of events in which Hodges is accused of shooting at four to five people, striking at least two of them.
According to state records, he was released on parole in September for a an eight-day crime spree in 2000, when he was 17 years old.
According to a 2014 NJ.com story about his failed bid for a new trial, in August of 2000, Hodges robbed a 22-year-old College of New Jersey Student, and forced a 15-year-old girl to have sex with him during a robbery.
He also robbed a teenage couple, and forced a woman into an SUV to rape her, according to the story, citing court records.
He first became eligible for parole on his 20-year-sentence this year.
In Saturday's incident, when Hodges first confronted the woman, she instead ran off to get her husband, police said.
As her husband went to the car, Hodges shot at him with a sawed off shotgun as as they left, police said. The two heard another shot as they fled, police said — but neither was struck, police said.
Sgt. Stephen Ligato, searching the area, found Hodges — with the shotgun — struggling with a male on Lafayette Avenue, police said. Hodges fled, and Ligato discovered the second man, a 67-year-old Hamilton resident, had suffered a gunshot to his arm, police said.
Officers later found a sawed off shotgun on the ground in an alley between Lafayette Ave and Harrison Ave, police said. Hodges was arrested at Genesee Street and Lily Street. They also found two more victims at Capital Health Fuld — one of whom had suffered a gunshot wound to the arm and chest.
Hodges was charged with attempted murder, carjacking, aggravated assault and weapons offenses.
Hamilton Police asked anyone with information about this incident to call them at 609-689-5823.
More from New Jersey 101.5: