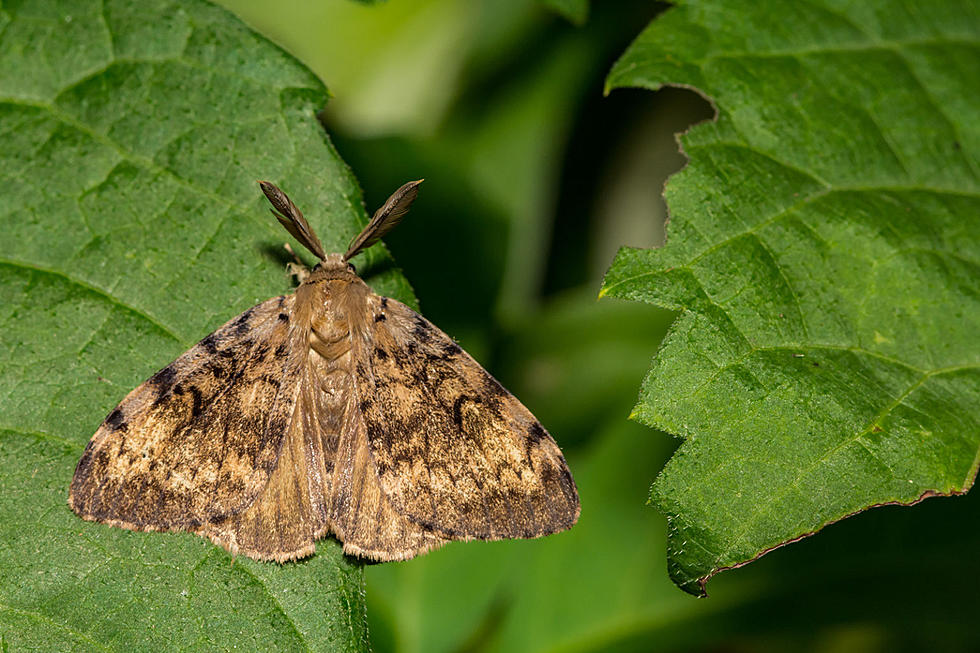 Like the lanternfly, this insect is also a huge threat to NJ
Adobe Stock
Remember gypsy moths? Many of us in New Jersey have vivid memories of the gypsy moth posing a serious threat to our trees and shrubs. But hold on, don't think the threat is gone just yet, it's still very much here, just under a new name, the spongy moth.
You might not be hearing as much about it, probably because of some politically correct renaming. The spongy moth is now considered the most destructive insect pest to infest New Jersey's forests. In some years, it has caused defoliation of hundreds of thousands of trees.
Every year, New Jersey officials carry out egg mass surveys to identify areas in need of spongy moth treatment. In 2023, they recommended treatment for 5,100 acres across Burlington, Cape May, and Ocean counties.
According to the USDA, gypsy moths or spongy moths first arrived in the United States in 1869. It seems they came through Massachusetts to get here. They have an appetite for over 300 different species of trees and shrubs and are a severe threat to our forests. By defoliating them.
The egg masses, wrapped in a spongy or hair-like covering, survive throughout the winter and can unknowingly spread through household items and agricultural products. Detecting the presence of spongy moths early is crucial in limiting their spread.
Currently, spongy moths have been found in various states, including New Jersey, making them a widespread concern for forest health.
And not only that, we actually take them from place to place by inadvertently carrying them on our cars, trucks and even firewood.
There are very specific instructions about what to do if you think that you see gypsy moths or their egg masses.
For more information about spongy moths and what to do if you suspect their presence, check out this helpful link.
LOOK: 20 of the biggest insects in the world
Stacker
compiled a list of 20 of the biggest insects in the world using a variety of news, scientific, and other sources.
LOOK: Here are the states where you are most likely to hit an animal
Hitting an animal while driving is a frightening experience, and this list ranks all 50 states in order of the likelihood of such incidents happening, in addition to providing tips on how to avoid them.
Opinions expressed in the post above are those of New Jersey 101.5 talk show host Judi Franco only.
You can now listen to Dennis & Judi — On Demand! Hear New Jersey's favorite best friends anytime, anywhere and any day of the week. Download the Dennis & Judi show wherever you get podcasts, on our free app, or listen right now.
Report a correction 👈 | 👉
More From New Jersey 101.5 FM