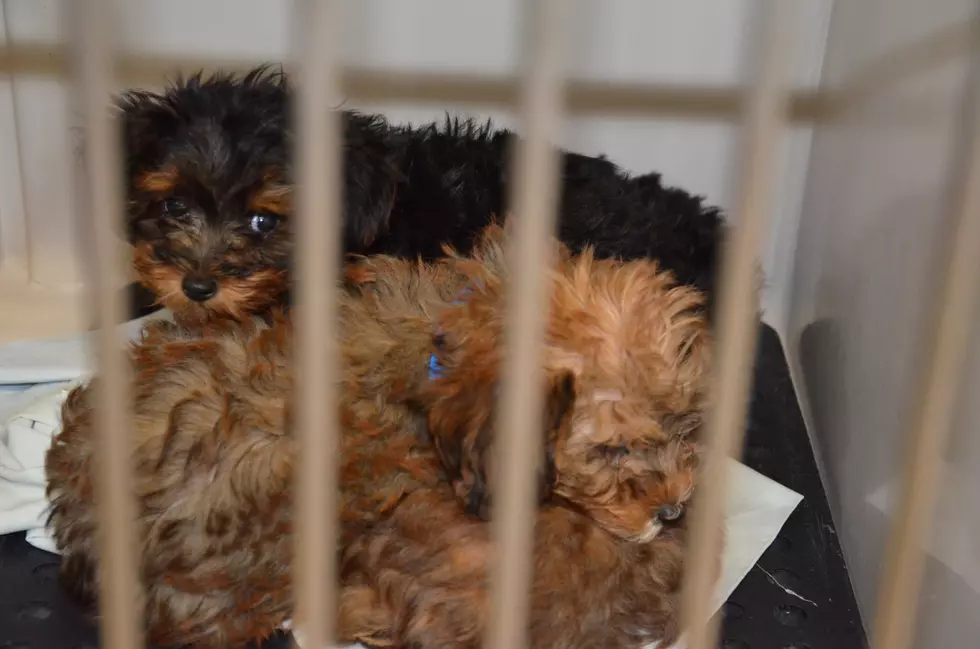 Most charges dropped after 67 dogs found in freezing van
Puppies after being taken from a van outside Just Pups, Paramus (Credit: Paramus Police Department)
PARAMUS — The owner of Just Pups pet store is facing $19,000 in restitution as a result of multiple health code violations discovered after 67 dogs were found in a near-freezing van behind his business in April.
Vincent LoSacco pleaded guilty Wednesday to four violations, NorthJersey.com reported. Most of the hundreds of additional charges he originally faced in connection with the incident were dropped, the article states, adding that LoSacco actually appeared in court one week earlier than scheduled.
In early April, 67 puppies and small dogs, crying and locked in small metal crates in near-freezing temperatures, were found inside a van by Paramus police behind LoSacco's pet store. He has claimed the van was adequately equipped to keep the dogs safe and the temperature warm enough.
LoSacco, who owns a chain of pet shops in New Jersey, faced hundreds of summonses as well as animal cruelty charges in Bergen County as a result of the Paramus discovery. He also faces summonses in Emerson and East Brunswick in connection with alleged violations at pet stores he owned in those towns. The stores in both of those locations have since been closed.
In July, state officials sought to permanently ban the Just Pups chain and LoSacco from ever selling pets in New Jersey again — saying he repeatedly sold sick puppies to owners under false pretenses.
Acting Attorney General Christopher S. Porrino and the state Division of Consumer Affairs alleged LoSacco misled customers about the health of the dogs sold in all four of his pet stores, and refused to reimburse customers for puppies that died or required veterinary care.
Toniann Antonelli is a social content producer for NJ 101.5. She can be reached at toniann.antonelli@townsquaremedia.com, or on Twitter @ToniRadio1015.