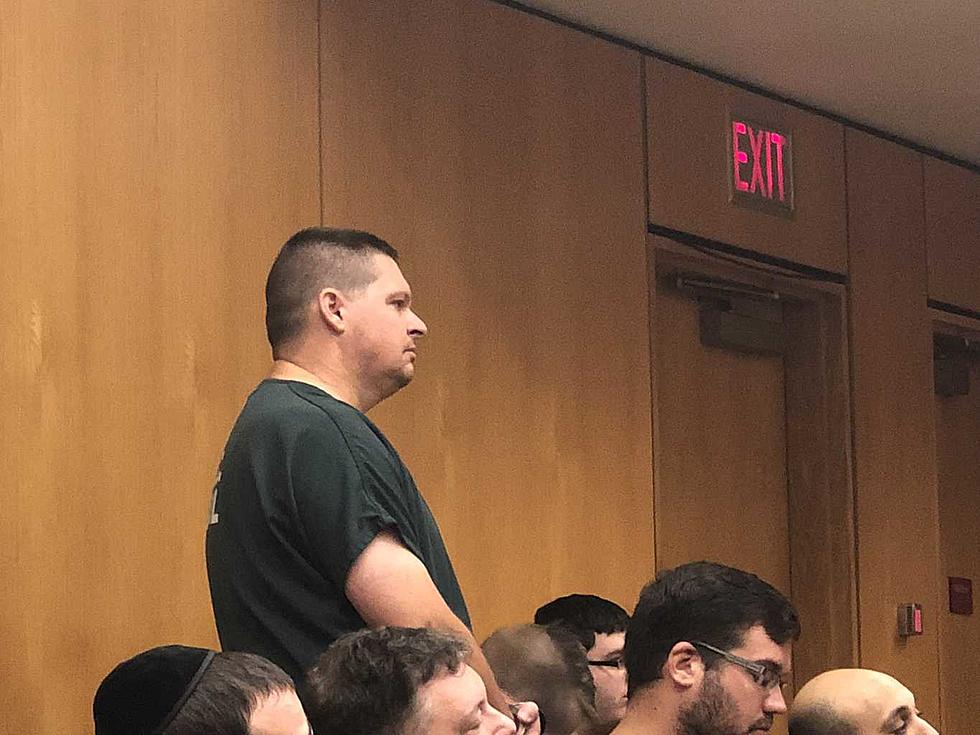 Judge releases NJ cop charged with trying to have sex with teen
Howell police Sgt. Richard Conte at his detention hearing (Jason Allentoff, Jersey Shore Online)
TOMS RIVER — The Howell police officer charged with trying to meet a 15-year-old girl for sex was released from jail Tuesday.
With Sgt. Richard Conte's family looking on, Ocean County Superior Court Judge Rochelle Gizinski ordered Conte to turn over his firearms and undergo a psychological exam, according to Jersey Shore Online. Conte also must not have contact with anyone under the age of 18 unless in a supervised situation.
The Attorney General's Office wanted to keep Conte locked up pending trial but Conte's lawyer successfully argued that Conte is not a flight risk or a danger to the community.
Conte has been suspended without pay from the Howell Police Department, where he has been on the force since 1997. He also leads the Monmouth County SWAT team.
Conte was charged with second-degree luring during a sting operation last Thursday after making arrangements with an investigator posing as  a 15-year-old girl, according to the criminal complaint.
NJ.com, citing an unnamed source, said Conte's arrest was part of a larger sting that was targeting other people for doing the same thing.
According to the criminal complaint, Conte contacted a person he believed to be a 15-year-old girl on the "classifieds, dating and personals" website Doublelist. During chats with the "girl" on DoubleList and the messaging app Kik, Conte said she should pretend she was 18, the complaint says. He also said he wanted to "get naked" with her, investigators say.
Conte was arrested after showing up to the meeting location, police said, adding that he had condoms in his pocket.
Howell police Chief Andrew Kudrick said the department is continuing to look into Conte's conduct while he was on duty "to determine if he engaged in any prohibited or inappropriate activity."
More From New Jersey 101.5 FM