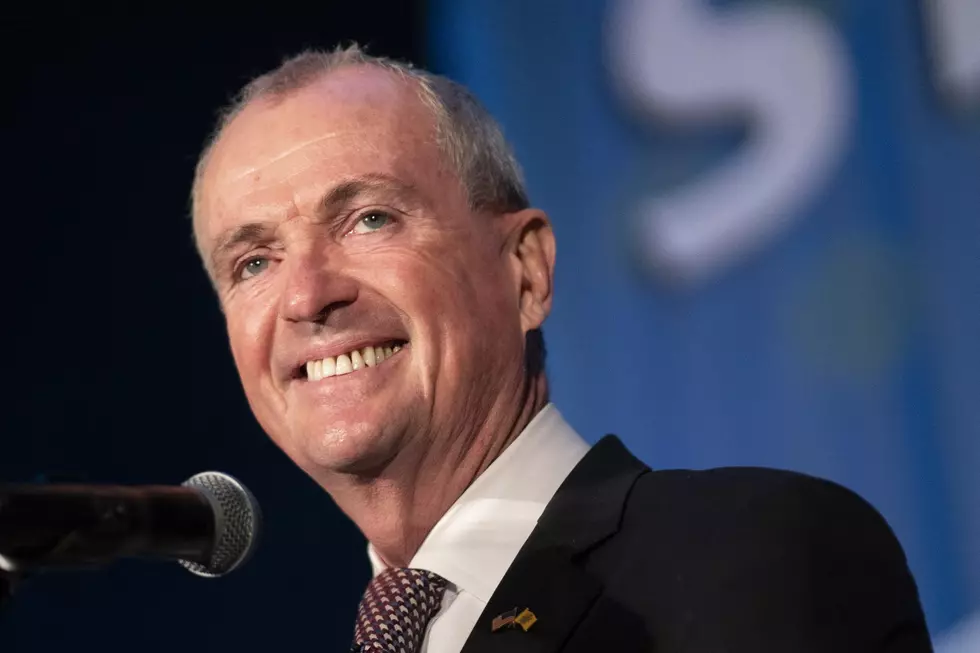 Gov. Murphy proposes 5% increase to NJ budget: What's in it for you?
Getty Images
⚫ New Jersey Gov. Murphy proposes a $53 billion state budget
⚫ He focuses on affordability, education and helping the middle class
⚫ Republicans accuse the governor of short-changing state residents
---
New Jersey Gov. Phil Murphy is proposing a $53.1 billion spending plan for fiscal year 2024, an increase of about 5% compared to the current year's budget.
During his address Tuesday afternoon at the Statehouse, Murphy told Garden State residents his budget is designed to continue building "the next New Jersey" by focusing on helping state residents to secure their place "in the New Jersey of right now."
One major theme of the governor's budget speech was affordability.
Making NJ more affordable
He announced his proposed spending plan has no new taxes and more middle-class relief and said "the budget I am proposing will fully fund a second year of ANCHOR. That means a second year of direct property tax relief of up to $1,500 for homeowners and $450 for renters."
Murphy also said there will be no fare hikes for NJ TRANSIT in the coming year.
He then announced a plan to create "a pilot program to eliminate the medical debts of potentially tens of thousands of New Jerseyans.
No details were provided but the governor noted medical debt is "a burden that has weighed heavily on the financial futures of countless New Jersey families. Literally, for pennies on the dollar, we can remove a crushing weight holding down many families to get them back on track. No one should go broke simply because they were ill."
He also unveiled a proposal to help Garden State families achieve the dream of home ownership.
Murphy announced plans for "a $15 million investment in First-Generation Homebuyer Down Payment Assistance. This has been a key point of discussion by our Wealth Disparity Task Force."
Expanding the Child Tax Credit
Murphy's budget address also included a plan to double the state Child Tax Credit up to $1,000 per child.
"This will give working and middle-class parents an even bigger tax break," he said.
He also told lawmakers that "we're going to give all New Jerseyans a second-straight year of being able to enjoy our state parks – including Island Beach State Park – without having to pay an entrance fee."
The governor also announced efforts will continue toward universal pre-K "with a more than $1 billion total investment, an increase of nearly $110 million over this current year."
Another theme of the speech: Education
Murphy trumpeted New Jersey's public schools and then said his budget "will provide an additional $830 million in direct aid to our K-12 public school classrooms, for a total of almost $11 billion."
His proposed spending plans also calling for "$10 million more for high-impact tutoring to support the students who most need it."
For college students, the governor said his budget will increase Tuition Assistance Grants for over 20,000 recipients, and "it will make even more students eligible for Community College Opportunity Grants and the Garden State Guarantee at our four-year institutions by increasing the income thresholds for both programs from $80,000 to $100,000."
Murphy also noted the shortage of teachers in New Jersey and announced to attract more qualified educators "this budget will support a total of $15 million in stipends for student-teachers and waiving of teacher-certification fees."
For senior citizens
The governor announced his budget calls for extending eligibility for the popular Pharmaceutical Assistance for the Aged and Disabled – PAAD – and Senior Gold programs "to further cut the costs of life-enhancing, if not life-saving, prescription drugs.
His proposed spending plan also expands the Senior Freeze property tax relief program, by increasing income eligibility to $150,000 and removing roadblocks to eligibility.
Murphy noted this would mean "additional property tax relief for 50,000 more seniors."
New Jersey Republicans were not thrilled by the governor's budget proposal.
Thumbs down from the GOP
State Sen. Declan O'Scanlon, R-Monmouth, said the proposed budget is 50% bigger than Gov. Chris Christie's last budget.
"It hoards billions in a massive surplus instead of giving people tax relief, and it continues cutting funding to hundreds of rural and suburban school districts at the expense of students and property taxpayers," O'Scanlon said.
"Republicans have proposed fixes to stop wasteful spending, offer inflation relief that Democrats have ignored, and protect school districts from unnecessary and harmful cuts in state aid."
Murphy's budget proposal will be reviewed, discussed and debated for the next four months. New Jersey requires a budget to be adopted by the Legislature and signed into law by June 30.
David Matthau is a reporter for New Jersey 101.5. You can reach him at david.matthau@townsquaremedia.com
Click here to contact an editor about feedback or a correction for this story.
Most affordable places to live in New Jersey
SmartAsset released a study analyzing the
most affordable places to live in New Jersey
. The eighth annual study weighed several factors, including taxes, homeowners' insurance, and home costs relative to the local median income.
LOOK: Baby boomer baby names that have gone out of style
Using info from the Social Security Administration's baby name database,
Stacker
compiled a list of baby boomer baby names that have declined in popularity.
13 Musicians Who've Served in the US Military
More From New Jersey 101.5 FM