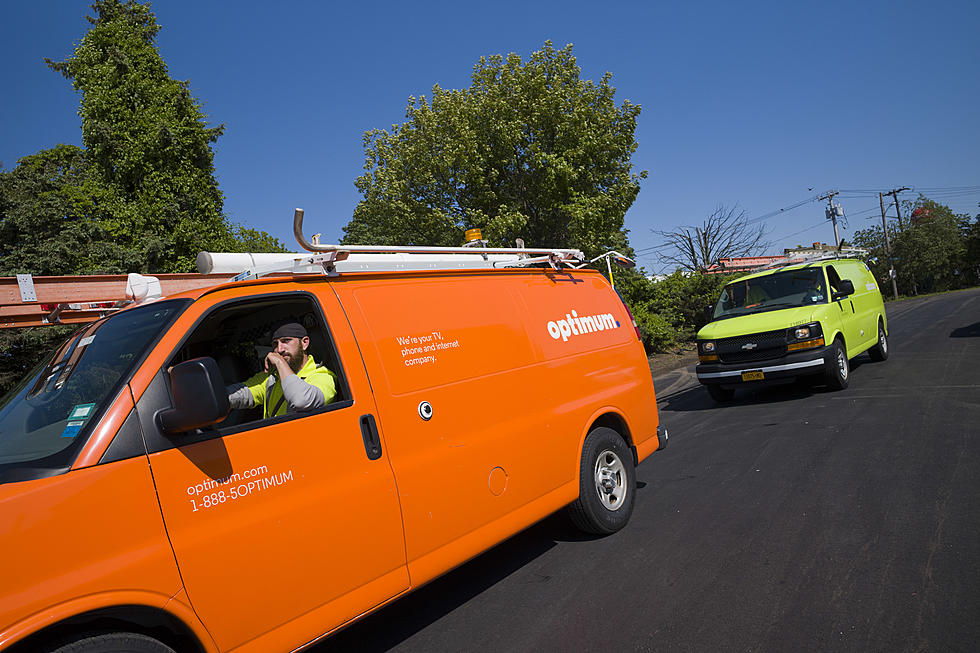 Fox channels remain on Optimum as talks continue
Optimum service trucks (AP Photo/Mark Lennihan)
TRENTON — Fox remains on the Optimum cable system as negotiations continue over how much parent company Altice will pay to carry Fox's local, cable, and broadcast channels.
As talks continued past a Monday deadline, the two companies have engaged in a war of words and websites defending their stances and the threat to pull Fox 5 and My 9 from Optimum, along with FX, Fox Sports 1, and the National Geographic channel. Fox News Channel is not affected by the contract.
Citing unnamed sources, Sports Business Daily reported both sides had agreed to a "short extension" to continue their negotiations. Optimum continued to carry all Fox channels as normal as of Tuesday morning.
"The Fox channels remain on the air at this time while we continue to negotiate a deal that is fair for our customers. Increases in programming and retransmission costs from companies such as Fox are the greatest contributor to rising cable bills so we are focused on reaching agreements that keep costs down for our customers," Altice spokeswoman Janet Meahan said in an email.
On its website, Altice accused Fox of seeking "an exorbitant increase in programming fees, which affects your cable bill." Fox accused Altice of not entering into "substantive" negotiations until last week and is "now asking for preferential treatment that does not reflect the marketplace."
Neither company updated their sites about negotiations as of Tuesday morning.
More from New Jersey 101.5:
More From New Jersey 101.5 FM