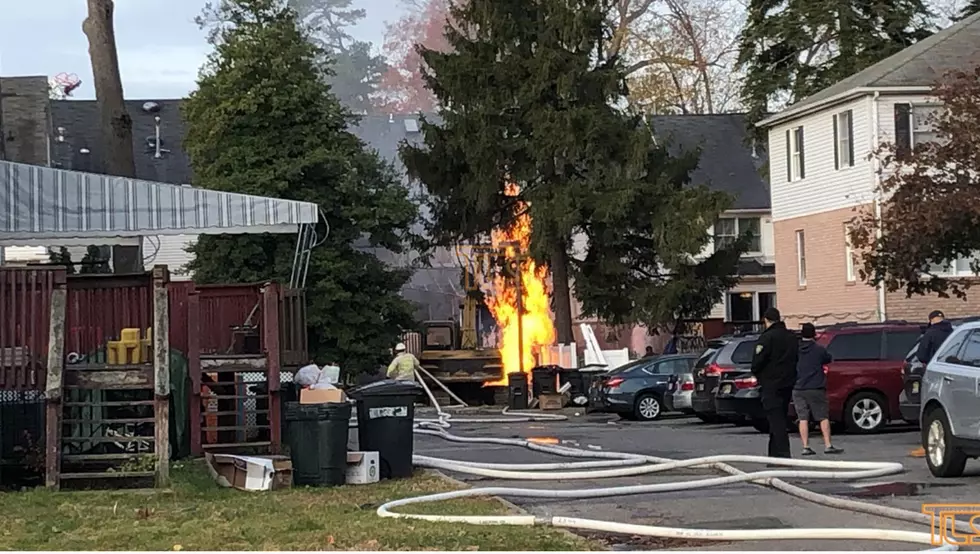 Fire erupts after Lakewood gas line struck
A structure fire in Lakewood following a gas explosion (Lakewood Scoop)
LAKEWOOD — A gas explosion may have triggered a structure fire on Monday.
A resident doing excavation work in their backyard hit a gas line around 8 a.m on 2nd Street and Forest Avenue. Sparks from a tractor triggered the fire, which caused exterior damage, Police Commissioner Meir Lichtenstein told the Lakewood Scoop
Lichtenstein said initial reports indicate the gas line was unmarked.
The fire sent thick black plumes of smoke into the air, according to the Scoop, which reported the gas line was shut off and the fire brought under control by 9 a.m.
Police Lt. LeRoy Marshall said there were no injuries from the explosion or fire.
"Numberous" people from surrounding units were evacuated, according to Ocean County Sheriff Mike Mastronardi.
More from New Jersey 101.5: