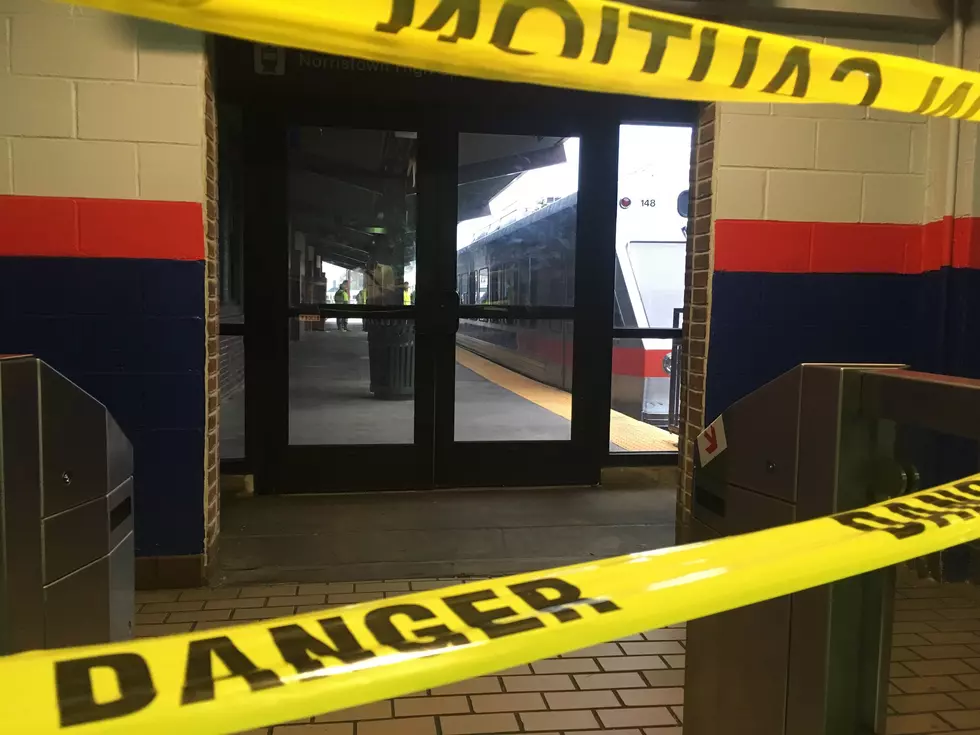 42 hurt in train crash outside Philadelphia
Police tape blocks off a train track at the 69th Street Terminal in Upper Darby, Pa., (AP Photo/Anthony Izaguirre)
UPPER DARBY, Pa. — A commuter train crashed into a parked train at a suburban Philadelphia terminal early Tuesday morning, injuring dozens of passengers and the train's operator, a transit spokeswoman said.
None of the 42 people hurt in the crash suffered life-threatening injuries, said Heather Redfern, a spokeswoman for the Southeastern Pennsylvania Transportation Authority. "Some were considered walking wounded," she said.
An inbound Norristown High Speed train crashed into an unoccupied train at the 69th Street Terminal in Upper Darby around 12:15 a.m. Tuesday. Redfern said hours later that the train operator had been treated at a hospital and released.
National Transportation Safety Board officials were at the scene and planned a briefing later in the day.
A passenger, Raymond Woodard, told WPVI-TV, that he was riding home from work when the train crashed.
"I heard the train going real fast ... like, super-fast," Woodard said. "And I looked up, and I saw that we're at 69th Street and said, 'Why are we going so fast?' And then we just hit the train. Boom! I fell out of my chair, glass from the window shattered, I hit my head. Everybody was on the floor."
Southeastern Pennsylvania Transportation Authority officials are investigating the cause.
Redfern said Norristown trains resumed normal operation but no express trains were running. She said commuters could expect some delays.
In an earlier news briefing, Upper Darby Mayor Thomas Micozzie said the injured were taken to local hospitals.
One passenger told reporters that the operator of the train was "all banged up" and the scene was bloody.
In February, four people were injured in a crash near the 69th Street Terminal involving three out-of-service commuter trains. At the time, SEPTA said one train rear-ended another on a loop where trains turn around to get back into service. Cars from that accident derailed and hit a third train on nearby tracks.
(Copyright 2017 The Associated Press. All rights reserved. This material may not be published, broadcast, rewritten or redistributed)
More From New Jersey 101.5 FM