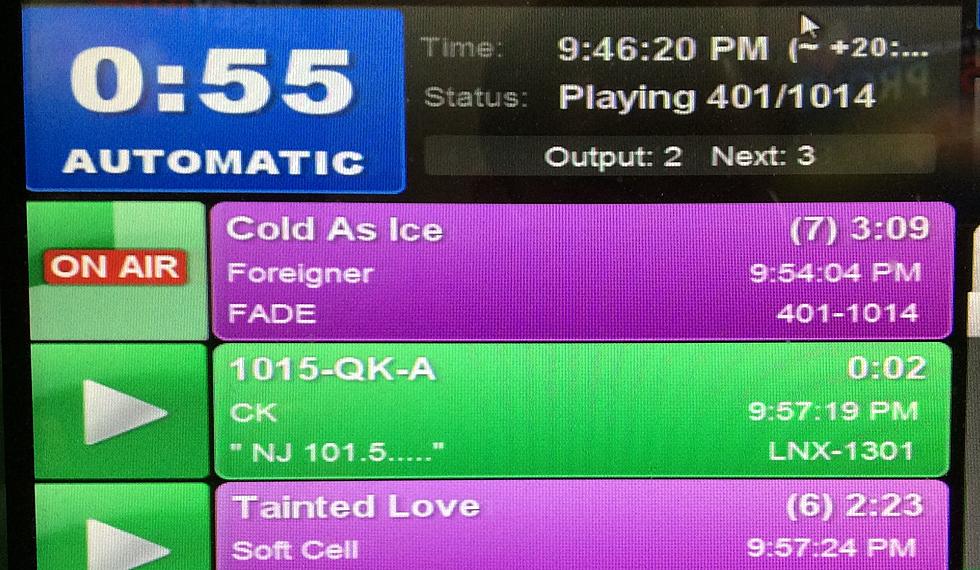 Craig Allen's Fun Facts: "Cold As Ice" by Foreigner
Foreigner is playing on New Jersey 101.5! (Craig Allen photo).
"Foreigner" formed in New York City in 1976.
The name comes from the band's makeup: with half of the members from the U.S. and half from England...no matter where they would be, someone would be considered a "foreigner."
Like most of the bands' hit records, "Cold As Ice" was written by Lou Gramm and Mick Jones.
Our spotlight song tells the tale of a woman who is materialistic and selfish...with the singer warning her that such behavior will someday haunt her.
In an online interview, Gramm says: "Subconsciously, you draw from...things that happened in your past, things that came out of relationships, the pain and the heartache of love..."
Further: "When its the final breakup, you're left with the memories of the relationship. So, I go for that quite a bit."
As a songwriting pair, most of Jones and Gramm's songs delve into relationships and feelings...staying clear of politics and controversy, or social commentary.
And that worked well for Foreigner, as "Cold As Ice" climbed up the charts in 1977...all the way to #6!
"Cold As Ice" was the band's second charting hit...their second top-10 record. They would have 2 more tunes land in the top 10 in the 1970's.
Foreigner would rack up 5 more top-10 hits in the 1980's.
Both Lou Gramm and Mick Jones would be inducted into the "Songwriters Hall Of Fame" in 2013...where they performed together for the fist time since 2003!
Crank up "Cold As Ice"...let it warm your heart...on New Jersey 101.5, and here at nj1015.com!
More From New Jersey 101.5 FM