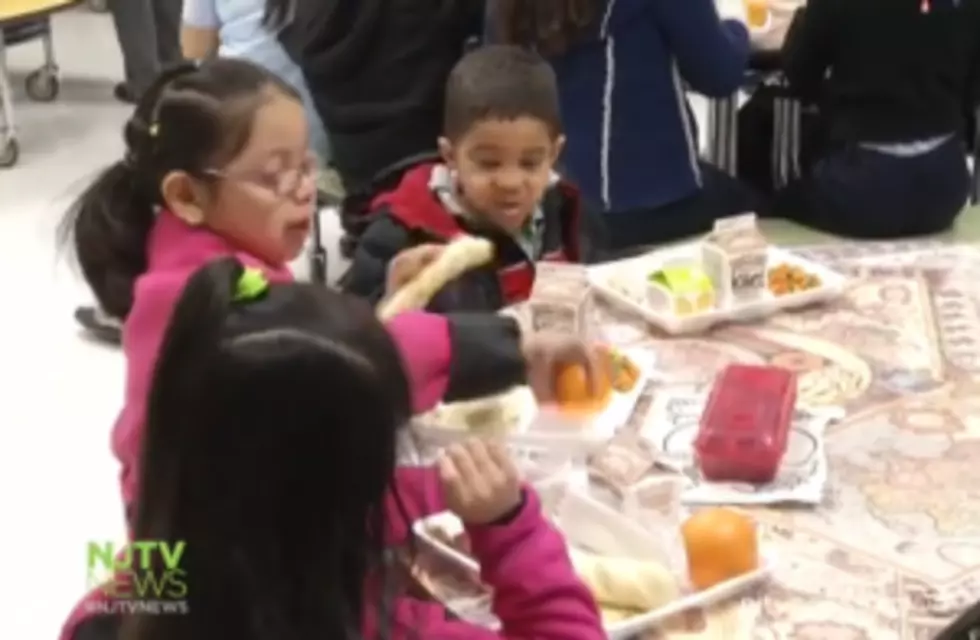 Christie Visits Camden School and Touts Feeding Dinner to Kids – Is This the School's Job? [POLL]
Youtube
This past week, the Governor visited a school in Camden to tout the benefits of a pilot program where a select number of children will be fed a dinner before going home – in addition to the breakfast and lunch they now get in school.
Reason here is that in order for the children to be more attentive in school, and be better prepared to delve into homework assignments, they need to have a good meal inside of them.
Obviously these are children whose families are too poor to feed them properly.
But since, theoretically, the school is already feeding them 2 other meals; should it be the school's responsibility to feed them a third?
Gov. Chris Christie continued his campaign to reform the Camden school district at the Thomas H. Dudley Elementary School on Thursday, promoting the district's most recent initiative: free dinner for Camden students.

Joined by newly-appointed Camden superintendent of schools, Paymon Rouhanifard, and Mayor Dana Redd, many expected Christie to follow up on his comments during his State of the State address about lengthening school days and extending the school year.

However, the governor and superintendent focused on the After School Dinner program implemented earlier this month, which gives students at six select schools in Camden a hot meal to eat at 3:30 p.m. to 4 p.m.

Christie said the program has between 75 and 125 students already participating in it and believes "it can really greatly impact their academic performance."

The pilot program is a shared initiative with ARAMARK food services that serves students at Octavius V. Catto School, Thomas H. Dudley Elementary School, Camden High School, H.B. Wilson Elementary School, Hatch Family School and U.S. Wiggins School.

Christie called it an "innovative kind of program" that can show parents "the success and satisfaction that comes from watching your student improve everyday."
Talking to a number of elementary school students, he emphasized the importance of developing students having the ability to eat a hot meal in the early evening.

"It's really important to be eating before you do your homework and prepare for school the next day," said Christie.

The governor also said he hopes to expand the initiative to other schools across the state after assessing the success of this pilot program.
The cynics among us will look upon this as a distraction meant to divert attention from the Governor's recent travails.
But does the Governor have a point? That is to say that in order to change the climate in which kids are learning – should schools now take a more active role in enhancing the educational experience by feeding them a third meal as well?
My question is "where does it stop?" Will school districts now take an active role in dressing children and God-knows what else goes into the parenting of a child?