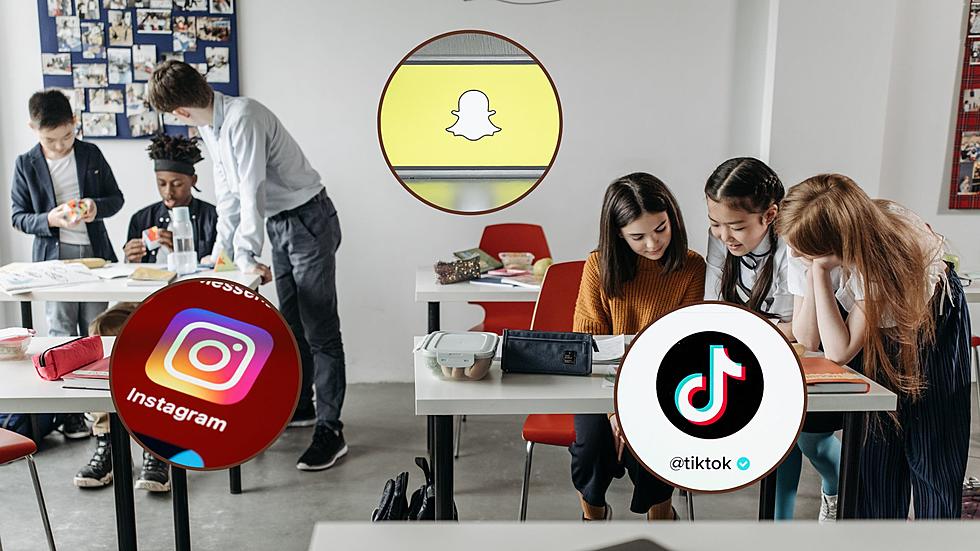 Blaming social media for NJ kids' troubles is not the answer (Opinion)
Canva
Our news anchor Eric Scott reported on a local New Jersey school district that is suing social media giants over the rise in depression, anxiety, and suicidal thoughts among kids.
Seems to me that the anger and frustration directed at the social media giants won't solve the underlying problem. In my opinion, the underlying problem has a lot more to do with kids lacking the ability to deal with adversity.
There have always been distractions and nefarious forces ready, willing, and able to prey on our kids. As parents and teachers who serve on the front lines of helping our kids cope, grow and mature, we have to act locally.
We spoke with teachers throughout the morning about the real problems plaguing our kids. One issue that came up repeatedly is the fact that we stopped allowing kids to lose and deal with the reality of losing and rising back up to fight again.
The trophy generation/"everybody is a winner" is toxic. No wonder why we have so many kids having a hard time dealing with real life. Social media just provided a platform where vulnerable minds would get lost.
As much as we must hold drug dealers accountable for the distribution of narcotics leading to massive numbers of overdose deaths, we have to deal with the underlying causes driving so many toward addiction. We no longer teach winning and losing. Kids are told that no matter what they do, think, or say, school is a safe space.
It's easier to spot the problem today after going through COVID as we saw people completely ignore natural immunity and basic healthy living in favor of masks and shots. Perhaps instead of saying that every body shape is beautiful, we should be teaching the virtues of healthy weight management.
Instead of acting as if the magic mask will keep all the bad germs away, we should teach basic biology about good bacteria and bad bacteria and how your body is supposed to work. Perhaps instead of encouraging a seven-year-old to reject his biological sex, we should help him embrace who he is.
Probable time the adults recognize that a kid waiting for toys from a magical man in a sleigh powered by flying reindeer is most likely not qualified to change their gender. Just sayin'.
Perhaps instead of labeling all aggression "bullying" we protect our special needs community and allow typical kids to fight it out and resolve differences on their own. It's not the end of the world if a kid gets punched for picking on another kid.
Our over-protection and coddling of our kids pretending that they are fragile cannot be ignored as one of the underlying reasons for the disastrous consequences.
If you're a New Jersey teacher, please join me at a special town hall for teachers in Monmouth County at Al Ponte restaurant in Neptune. It's a free event to exchange ideas and learn about the solutions we're offering for today's problems plaguing our school system. More information can be found HERE.
The post above reflects the thoughts and observations of New Jersey 101.5 talk show host Bill Spadea. Any opinions expressed are Bill's own. Bill Spadea is on the air weekdays from 6 to 10 a.m., talkin' Jersey, taking your calls at 1-800-283-1015.
Click here to contact an editor about feedback or a correction for this story.
The 99 top paying jobs in New Jersey
How much do you make? These are the occupations in New Jersey with the highest median annual compensation. Source: Federal Bureau of Labor Statistics, 2022
How much does the average NJ home cost? Median prices by county
Everything is costing more these days — and housing is certainly no exception in New Jersey.
Data for 2022 from January through August, compiled by New Jersey Realtors, shows that South Jersey has been seeing homes hit the market and sell in less than a month, on average.
Median prices for single-family homes have reached $500,000 and above in nine counties in North and Central Jersey.
All but two counties have seen houses go for more than the list price, on average, this year.
More From New Jersey 101.5 FM