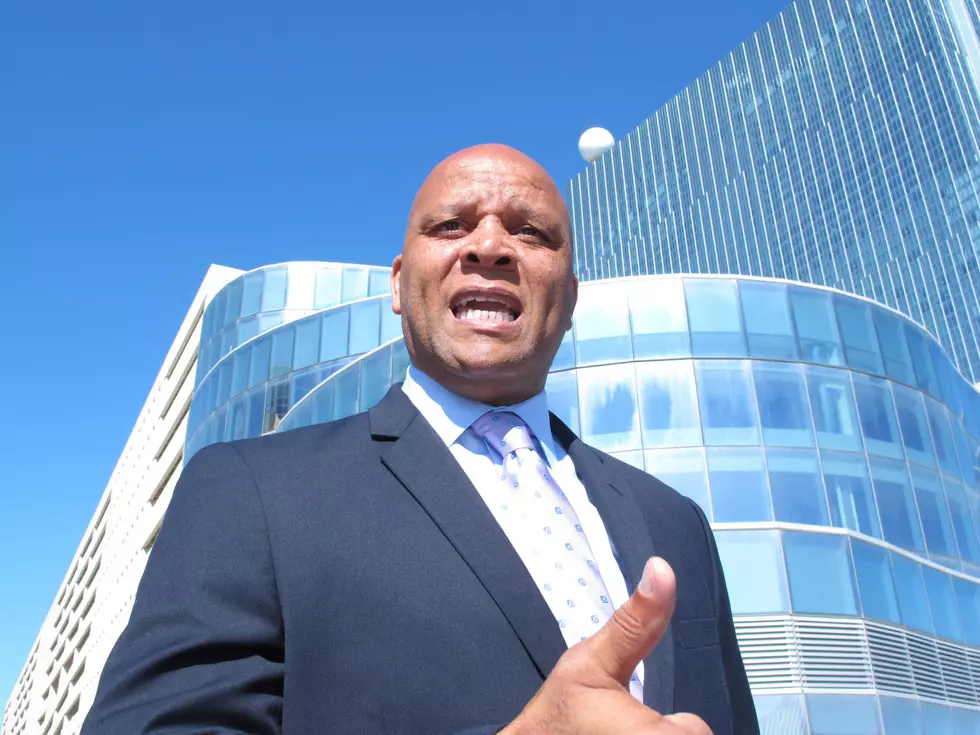 Atlantic City Democrats want mayor to step down over fight
Atlantic City Mayor Frank Gilliam (AP Photo/Wayne Parry)
ATLANTIC CITY — The Atlantic City Democrat Committee called for the resignation of Mayor Frank Gilliam and Councilman Jeffree Fauntleroy for a fight they were allegedly involved in outside the Golden Nugget casino several weekends ago.
Gilliam and Fauntleroy were issued summonses for harassment and simple assault as a result of the Nov. 12 incident. Copies of the summonses obtained by New Jersey 101.5 show the mayor "swung a punch" at a man but "kept trying to attack him" after he missed. He also missed a second man he tried to punch but "chased him around a car," according to the documents
A woman told police that Fauntleroy "made threats to harm her" and Gilliam "yelled and made threats to harm her," and told her, "I'll f**k you up."
A man said that Fauntleroy "punched him in the face a few times, then threw him on the floor and chased him."
The summonses did not disclose what led to the incident, which was captured on video but has not been released by the Cape May County Prosecutor's Office. The CMCPO is handling the case after it was transferred from the Atlantic County Prosecutor due to an undisclosed conflict.
The Atlantic City Democrat Committee resolution called Gilliam and Fauntleroy's behavior "inappropriate" and "unacceptable" and asked Gov. Phil Murphy or Lt. Gov. Sheila Oliver to use "executive power" to suspend and remove them from office.
"Such behavior is beyond the norm of conduct of elected officials. This alleged conduct is disgraceful and extremely disturbing and should not go without reproach," read the resolution.
The resolution also offered an apology to those involved in the altercation.
"The reputation of the City of Atlantic City is in question and is in jeopardy as a result of this tumultuous thuggish and aggressive behavior leaving a trail of financial liability on the backs of heavily burdened taxpayers," read the resolution.
A message for the mayor's deputy chief of staff has not yet been returned.
More from New Jersey 101.5:
More From New Jersey 101.5 FM