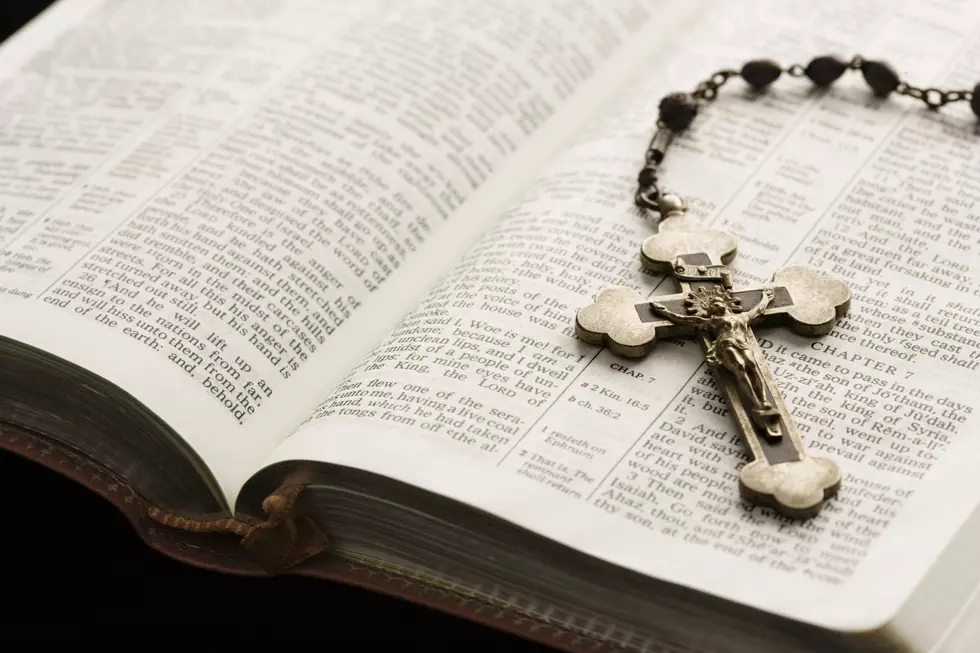 Aspiring NJ nun uses crowdfunding to pay $12K in student loan debt
Ron Chapple Stock, ThinkStock
CLIFTON - Just over two weeks ago, Alida Taylor, an aspiring nun who left her fast-paced career as a costume designer, said she needed all the prayers she could get in order to realize her goal of entering a convent in September.
It seems those prayers have been answered.
The 28-year-old Clifton woman started a GoFundMe page 17 days ago, asking people to help her raise enough money to pay off $12,000 in student loan debt. Taylor said she  accepted to join the Sisters of Life in New York City in September, but she couldn't begin her new path in life until she was free of debt.
"I will only be free to enter if all of my student debt is paid off or legally signed over to another," Taylor said.
Within 11 days, Taylor raised enough money through the page to pay off her students loan debt. She said she plans to continue fundraising and will set up a "vocation fund" through Casa Guadalupe, the "house of prayer, healing and discernment for Catholic young women" that she currently calls home. As of Saturday, more than $22,700 had been raised, with people donating between $10 and $4,500 to help her meet her goal.
"I will continue to fundraise, as I already have some benefit events arranged, and there are more girls who need assistance. All donations exceeding my goal will go to a vocation fund at Casa Guadalupe for future generations," Taylor wrote on the GoFundMe page.
Taylor said her pull to enter religious life began when she was 8 years old and encountered a nun who was a teacher. She said religious life continued to be a "daunting question" throughout high school but it wasn't until college that she began to "prayerfully consider" entering a convent.
On her donation page, Taylor explained that she continued to struggle with her desire for a career, marriage and family versus her longing to become a nun.
"After graduation in 2010, I moved to New York City, making costumes for Broadway shows. I had a very beautiful life, with great friends, swing dancing, serving on the on the ministry team," she said.
But it wasn't until she attended a retreat with The Sisters of Life that she decided to leave behind her career and move to Casa Guadalupe. The Sisters of Life accepted her application under the condition that she eliminate her student loan debt before entering the convent, she said.
Comments on the GoFundMe page have mixed mixed, with some donors extending well-wishes and prayers and other posting messages saying that Taylor should have worked longer to pay off the debt herself.
Taylor begins her training with the Sisters of Life on Sept. 10.
Toniann Antonelli is a social content producer for NJ 101.5. She can be reached at toniann.antonelli@townsquaremedia.com, or on Twitter @ToniRadio1015.