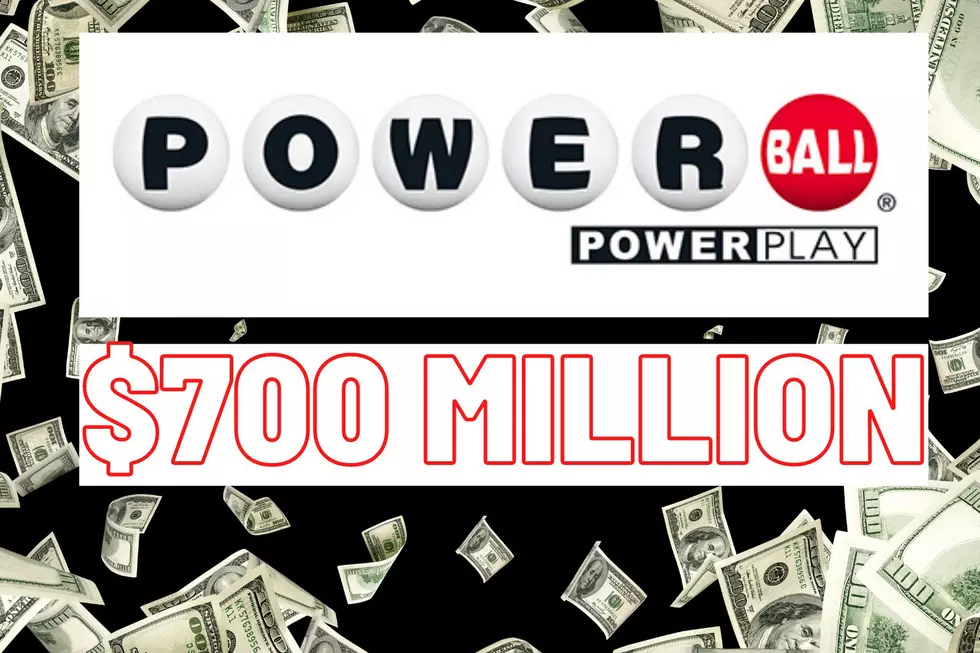 Another mega jackpot has New Jersey dreaming
Powerball Lottery
🔴 Powerball grows again
💲 Could be largest jackpot ever won in New Jersey
💰 Mega jackpots are becoming common
---
If someone from New Jersey wins the Powerball jackpot, they will not only become multi-millionaires, they will make history.
The largest jackpot ever won in New Jersey was claimed in April of 2022. According to the New Jersey Lottery, a $331 million Big Game prize was claimed by Jorge and Joanne Lopes.
Even if the winning ticket is sold in New Jersey for the Powerball jackpot, we might never know who bought it. There will be no presentation of an oversized check, because New Jersey now allows you to remain anonymous if you win.
The last time anyone won the Powerball jackpot was Saturday, November 19, 2022. It has been growing ever since.
Saturday's drawing will be for a top prize of $700 million. The cash option is $375.7 million, before taxes.
These types of giant jackpots have become more common with the popularity of Powerball and Mega Millions. Both lotteries are played in multiple states, allowing a huge pool of money to be offered for top prizes.
In January, one winning ticket was sold in Maine for a $1.35 billion Mega Millions jackpot.
Maine, like New Jersey, allows lottery winners to remain anonymous.
OMG! Cutest pets in New Jersey!
Eric Scott is the senior political director and anchor for New Jersey 101.5. You can reach him at eric.scott@townsquaremedia.com
Click here to contact an editor about feedback or a correction for this story.
13 Musicians Who've Served in the US Military
Most Controversial Celebrity Magazine Covers Ever
Below, discover the most controversial celebrity magazine covers to ever hit the newsstands.
More From New Jersey 101.5 FM