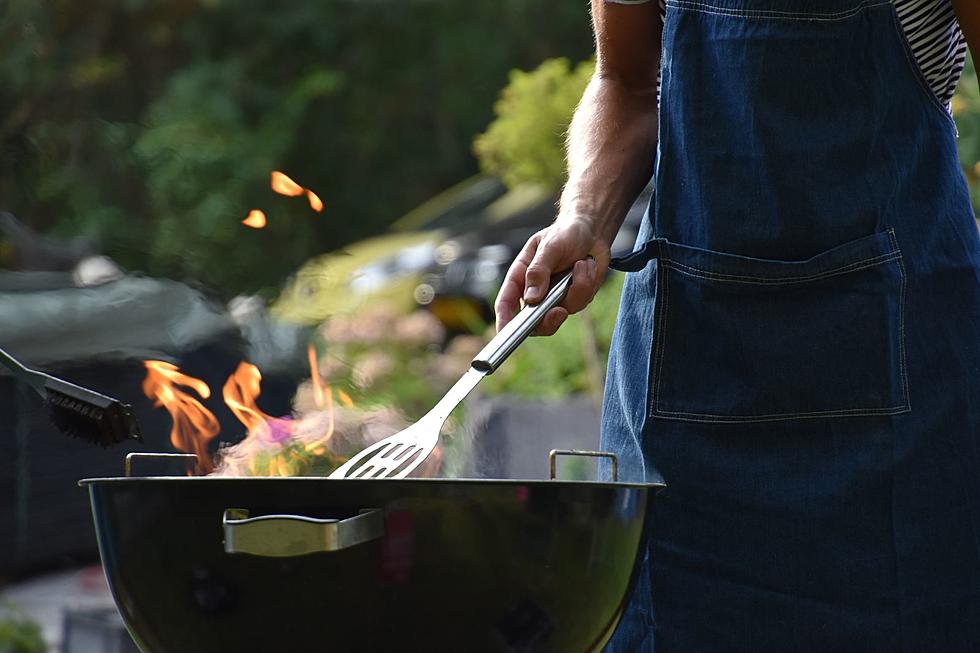 5 sauces every NJ outdoor barbecue pitmaster needs to know about
(Photo: Vincent Keiman, Unsplash)
I'm the cook at home. I don't necessarily love it, but I'm good at it, and I cook a lot. And by a lot, I mean most if not all days of the week.
I wouldn't be able to do this, however, if I didn't have certain meals down to a science. And in the summertime, many of those meals are barbecue.
Over time, my pantry has become more and more uniform, as I make sure to always have certain ingredients stocked away. When it comes to flavor while cooking on my outdoor grill, my meals simply wouldn't be as delicious if I hadn't discovered my go-to sauces.
And whether it's chicken or steak, burgers or veggies, here are five sauces that you need to turn your outdoor grilling into an amazing culinary experience.
If you'd like to make a quick weeknight meal as I do, these always make you feel like a gourmet chef.
Bulgogi Sauce Kalbi Marinade
This marinade has made cooking meats in large quantities so much easier! It is filled with flavor and also has delicious sesame seeds, which adds the perfect crisp if you choose to fry or cook your meat on a high heat. I prefer to marinate my fish in this sauce as it soaks up every inch of it, and is bursting with flavor in each and every bite.
Trader Joe's Sweet Chili Sauce
I swear I go to the market once a week for more sweet chili sauce. Now, I'm not sure if it's my constant fear that it'll be discontinued that makes me leave Trader Joe's with five bottles, but either way, it's a necessary purchase. I love topping salads and cooked veggies with this sauce as it adds the perfect amount of sweetness and flavor, without being too overwhelming.
Whole Foods Shawarma Marinade
If you like a little bit of spice or don't have any type of shawarma near you, you have to get this marinade. Anytime I want to transform a dish into something flavorful and unique, I add this marinade and it works wonders! I usually opt to use it with chicken, but it's delicious with anything.
Coconut Secret Coconut Aminos
If you are sensitive to salt and are sick of soy sauce, try coconut aminos. It gives your dish the perfect amount of flavor you are looking for without that residual salty taste. I can't tell you the last time I used soy sauce after discovering this product.
Cedars Tzatziki Dip
I love a good Greek meal, and Tzatziki is obviously the secret ingredient to any great Mediterranean dish. Whether it's chicken, french fries, or even straight dipping veggies, Tzatziki gives every dish the perfect amount of moisture and flavor it needs. My favorite thing to do with Tzatziki is make fish kebabs, along with some garlic parmesan fries; and, of course, more Tzatziki on the side for dipping.
LOOK: 20 American foods that raise eyebrows outside of the US
Stac



ker
compiled a list of 20 unusual and uniquely American foods that might raise eyebrows outside the U.S.
NJ breweries with top-rated beer
The reviews are in — see which NJ breweries have the most beers with a great rating on BeerAdvocate.
Opinions expressed in the post above are those of New Jersey 101.5 talk show host Judi Franco only.
You can now listen to Dennis & Judi — On Demand! Hear New Jersey's favorite best friends anytime, anywhere and any day of the week. Download the Dennis & Judi show wherever you get podcasts, on our free app, or listen right now.
More From New Jersey 101.5 FM