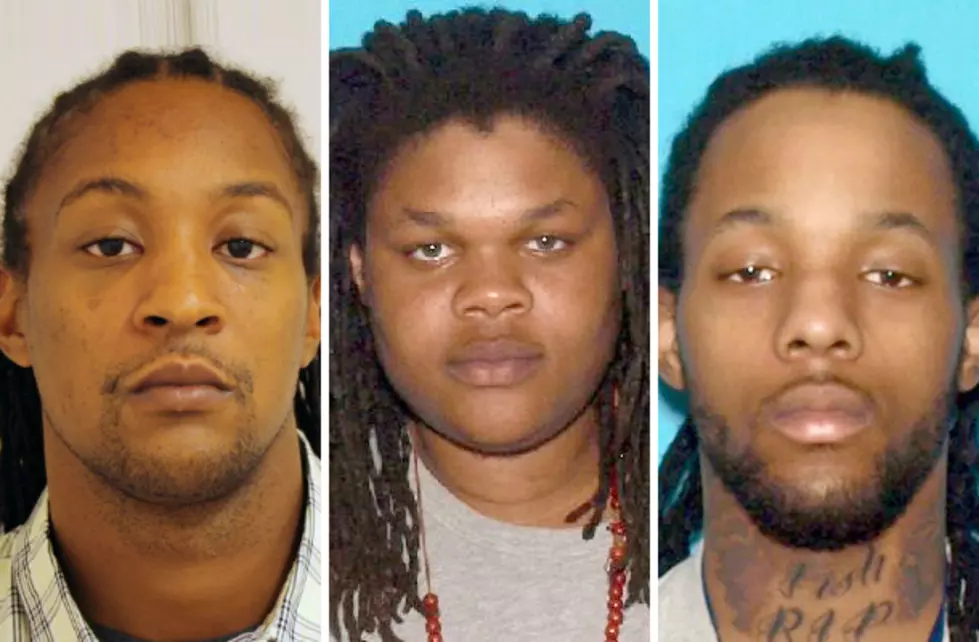 160 stolen luxury cars, 27 carjackings and 18 years in prison for NJ man in theft ring
Daniel Hunt, Kurtis Bossie and Jim Bryant were sentenced Friday to state prison. (Courtesy N.J. Attorney General's Office)
ELIZABETH — One of the 26 people busted for their alleged involvement in an international auto theft ring that targeted luxury cars in North and Central Jersey was sentenced Friday to 18 years in prison.
Kurtis Bossie, 24, of Newark, must serve at least 8 ½ years before he will be eligible for parole. He pleaded guilty last month to first-degree charges of conspiracy and carjacking.
Also sentenced Friday in Superior Court in Elizabeth were Jim J. Bryant Jr., 24, of Newark, who got 10 years in prison after pleading guilty last month to the same charges; and Daniel I. Hunt, 38, of East Orange, who got five years in prison after pleading guilty December to second-degree conspiracy to commit fencing.
Authorities brought down the theft ring last year, bringing indictments against 26 defendants and recovering more than $8 million in stolen vehicles.
Luxury SUVs with the fobs
The thieves targeted luxury SUVs made by Land Rover, Mercedes Benz, BMW, Honda, Porsche, Jaguar and Aston Martin in Essex, Union, Morris, Monmouth, Middlesex, Bergen and Somerset counties, Acting Attorney General Robert Lougy's office said Friday.
Of the recovered 160 cars, 27 were taken in carjackings involving a gun or some other weapon, officials said.
After stealing the cars, they would be shipped to West Africa, where they could be sold for prices higher than their new-market value in the United States, officials said.
The carjackers and thieves were paid $4,000 to $8,000 per car, which thieves made sure to steal along with their electronic keys or fobs in order to maintain their resale value, investigators said.
While on the road, carjackers would bump a victim's vehicle from behind in order to get the drivers out of the car.
Other thefts happened at car washed and airport terminals, where drivers sometimes would leave cars running or the keys inside.
Some of the cars were bought from new and used car dealerships using bad checks.
Authorities recovered 140 of the cars from ports in Newark, Elizabeth and elsewhere.
Fifteen state, county and local law enforcement agencies from Delaware to Massachusetts were involved in Operation Jacked.
More From New Jersey 101.5 FM