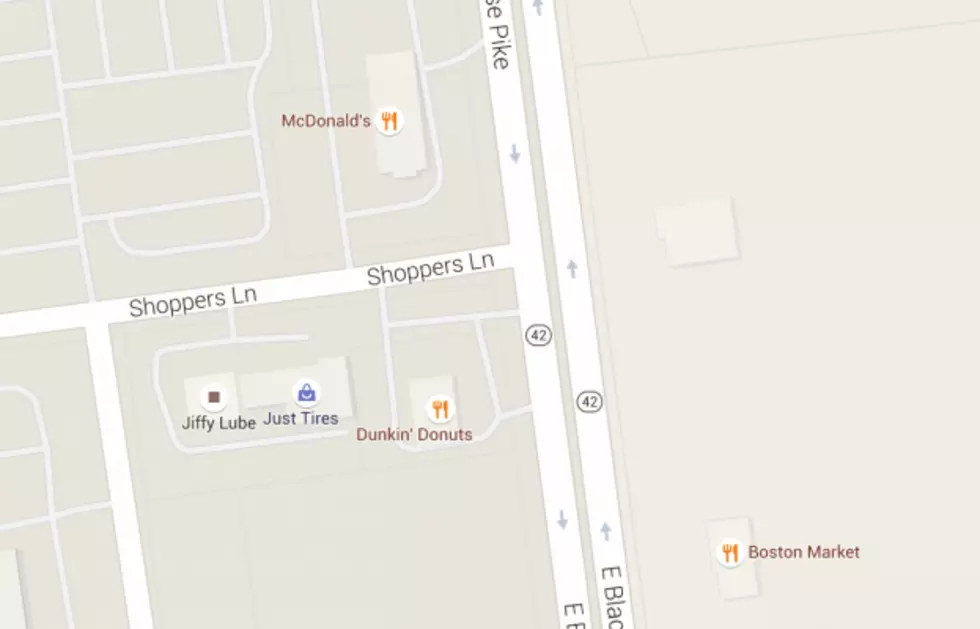 15-year-old NJ girl remains critical after being hit by car while crossing highway
Rt. 42 and Shoppers Lane (Credit: Google Maps)
A 15-year-old Sicklerville girl remains in critical condition after being struck by a car while crossing a busy Washington Township roadway Saturday evening, authorities said.
The crash occurred at about 8:09 p.m. on State Highway 42, near Shoppers Lane, according to a statement from Washington Township Police. Authorities say the teen, who has been identified in published reports by Black Horse Pike Regional School District Superintendent Dr. Brian Repici as Gavyn Connolly, was struck by a 21-year-old male driving a 2011 Toyota Yaris.
Repici told NJ Advance Media on Sunday that "the entire school community is pulling for this young lady to have a speedy recovery." The article states that the teen is a student at Timber Creek Regional High School.
According to police, a preliminary investigation determined that the Toyota, driven by a Stratford man, was heading southbound on State Highway 42, approaching the Greentree Road intersection when it struck the the teen, as she was crossing the road from the median.
"The pedestrian was transported by ambulance to the Cooper University Trauma center for treatment of unspecified injuries," police said in a press release. She remains in critical condition.
As word spread about the crash, messages of support for the teen and her family began appearing on social media.
Police say the driver of the Toyota was not injured in the crash, which resulted in a 6-hour closure of the southbound lanes, authorities said.
No arrests were made at the time of the crash and police could not be reached for additional comment Sunday regarding whether or not any charges will be filed.
The crash remains under investigation and authorities are asking anyone who might have witnessed the accident to contact Officer Dennis P. McGrail at dmcgrail@pd.twp.washington.nj.us or contact Sgt. Preston Forchion at 856-589-6694, Ext. 1.
Toniann Antonelli is a social content producer for NJ 101.5. She can be reached at toniann.antonelli@townsquaremedia.com, or on Twitter @ToniRadio1015.