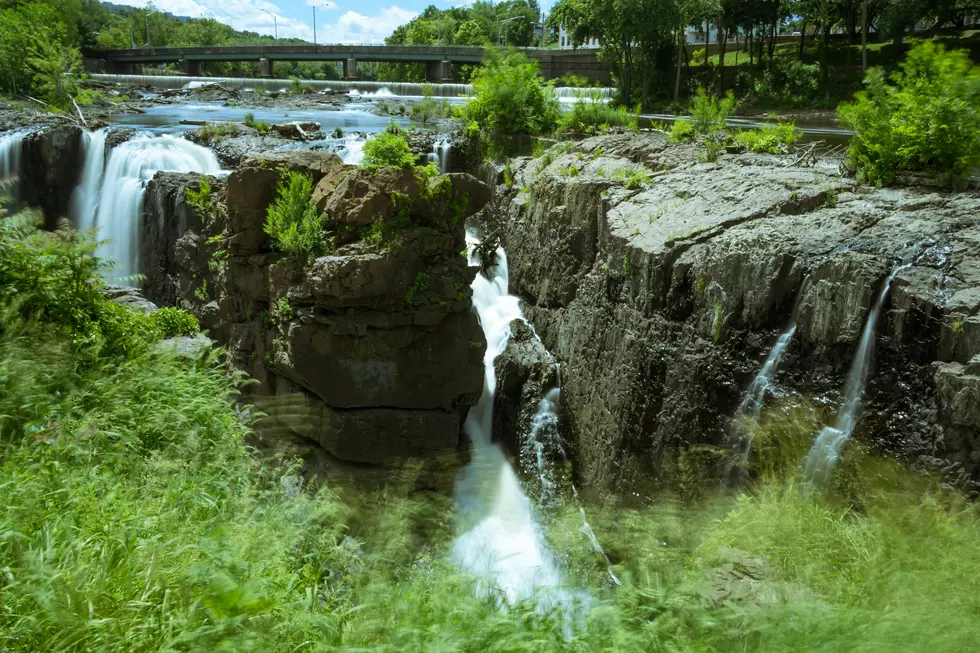 14 bucket list places you must check out in New Jersey
Photo courtesy of Paterson Great Falls National Historical Park
We got to talking on the air this week about places you'd love to get back to or have never been to but would love to go to.
People called in about places around the world that they had been to and would love to go back. From the Amazon Jungle to fascinating spots in Europe, they all sounded great. Then we got on the subject of special places here in New Jersey that you may have never been to. Here are some of the spots listeners highly recommend.
Cape May.
It's America's oldest seaside resort and just a very picturesque spot at the very southern end of the state with so much to see and do.
High Point State Park.
On the total opposite tip of the state from Cape May, just driving up there is stunning, especially in the fall.
Sandy Hook.
With stunning views and a wide range of outdoor/water activities and a view of the Manhattan skyline, you gotta go at least once.
Paterson Falls.
Historic and picturesque, it was the spot where Thomas Jefferson had big plans for powering the industrial revolution.
Hoboken.
This just one-mile square town sits on the Hudson right across from Manhattan and boasts some of the bests restaurants and clubs in the state.
Historic Village of Smithville.
A sweet amusement/shopping/dining park in Atlantic County. A great place for a simple day trip, just off the tamer side of Route 9.
Duke Farms in Hillsborough.
Duke Farms is a 2,700-acre center nature preserve, that restores the natural environment, at the Doris Duke estate.
Lambertville.
One of the prettiest, friendliest towns nestled on the Delaware River with a quick across-the-bridge walk into New Hope, Pa.
Fort Mott State Park in Pennsville.
It's a beautiful, historic spot right on the southern end of the Delaware River that is worth the ride for a nice day trip.
Canoeing in the Pine Barrens.
You can check out Mick's Canoe & kayak rentals for a scenic trip down the Wading River in the Pinelands.
Asbury Park.
Most people who live within a half an hour can't believe there are New Jerseyans that have never been, but there are plenty. Historic Jersey beach town with a storied past and a great scene for any age group. While you're there walk over to Ocean Grove for a completely different and cool vibe.
Princeton.
A walk around Nassau Square or along Nassau Street isn't enough, cross the street and stroll through the campus of Princeton University. The whole place has such a different vibe from anywhere else in the state.
Sterling Mines in Sussex County.
You can explore mine shafts and caves but bring a jacket the underground mining museum is a constant 56 degrees year round. Both kids and adults will be fascinated with the tour.
Atlantic City.
From the glitz of the casinos with their world class entertainment, it's still a great Jersey beach town with lots of history and so much more to see.
Opinions expressed in the post above are those of New Jersey 101.5 talk show host Dennis Malloy only.
You can now listen to Dennis & Judi — On Demand! Hear New Jersey's favorite best friends anytime, anywhere and any day of the week. Download the Dennis & Judi show wherever you get podcasts, on our free app, or listen right now.
Click here to contact an editor about feedback or a correction for this story.
Cape May, NJ: 15 wonderful places to visit
The 10 Places I Miss Most In NJ
More From New Jersey 101.5 FM